This year's iPhone flagship could be more expensive than ever
55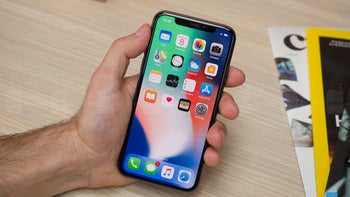 This year's top-of-the-line iPhone flagship could be more expensive than ever. Late last year, Apple entered previously-uncharted territory with the launch of
the iPhone X
, priced at $999. Despite initial reluctance, sales have seen only a minimal decline which the higher price point makes up for, although the company was forced to cut orders for the device after launch.
Now, however, it's reported that
Apple
is looking to establish a whole new pricing bracket which would begin at $999. The way the company will achieve this is by introducing a larger-screened model of the iPhone X's successor, which could start as high as $1,100. This would then create a new pricing band that could stretch as high as $1200 or, possibly even more, when different storage configurations are taken into account. In addition to this, though, Apple is reportedly aiming to entice users on the lower-end of the pricing spectrum, with 2016's iPhone SE likely to receive yet another price cut, this time to $300, that could attract a number of customers. After all, the company is said to have a three-step strategy that begins with pushing premium features down to lower-cost devices. Following on from this, the aim is then to gradually push these customers up the pricing spectrum whenever they upgrade their devices. While, last of all, the company aims at establishing new price groups that can allow it to push customers even further up the pricing band, while also lowering the price of
older devices
to entice even more potential customers.

Since the end of 2010, Apple has gradually raised the average selling price of its iPhone lineup, going from just under $670 to nearly $800. With the launch of an even pricier iPhone device this year, Apple could once again push its average selling price up even further, perhaps eventually reaching $900.