The iPad mini 6 and M1 iPad Pro join Apple's refurbished products for the first time in the US
1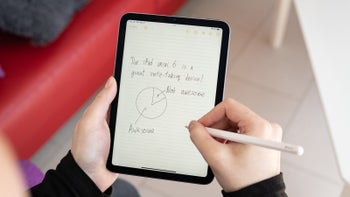 Refurbished tech products have always been a great way to buy a new device like it was brand new, and save a few bucks during the process.
Apple
is one of those companies that offer many of its phones and tablets as refurbished on its online store, and the latest additions are none other than the
iPad mini 6
and
M1 iPad Pro
, both released in 2021.
You can buy refurbished the iPad mini 6 with Wi-Fi only and 64GB of storage for $419, which is $80 less than what it usually costs. It is not like you are getting an older generation either, as the iPad mini 6 is still the latest one out there, despite having launched in 2021.
The bad news is that if you want to buy the Wi-Fi + Cellular model refurbished, you won't find it available yet. On the other hand, you can buy a 256GB Wi-Fi-only iPad mini 6 for just $549 — $100 less than the original price.
Things get even more spicy once we get to the M1-powerd iPad Pro, however, as the price drops are even bigger. Depending on the configuration you decide to go for, you can shave off a little under $300. For example, the refurbished 128GB M1 iPad Pro costs $160 less than the same storage option for the M2 iPad Pro. Not to mention that the 12.9-inch M2 iPad Pro starts at $1099, while you can get the M1 model that starts at the much lower $889 price tag.
What makes the refurbished M1 iPad Pro an even better purchase is the fact that it does not differ too much from the newer model. The M2 chipset is arguably the only meaningful upgrade, and it's not even that big of a jump in terms of processing power either. Said otherwise, you probably won't even notice which is which if you place them next to each other. Whatever the case, we are talking about some of
the best tablets you can buy
right now, and these refurbished prices make them even better.