iPad Air 4 vs iPad Pro: which one to buy?
22
We may earn a commission if you make a purchase from the links on this page.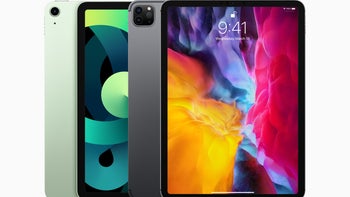 Apple
just revealed the
iPad Air 4th generation
and, quite frankly, it almost murdered the
iPad Pro 11
-inch right as it arrived. The new iPad Air has the same form factor and supports the same accessories as the small Pro model. So, you might be wondering — which one is the better buy?
Let's take a real good look at the situation
iPad Air 4 vs iPad Pro 11 (2020): what are the differences?
iPad Pro has a 120 Hz screen, iPad Air 4 does not
The bezels of the iPad Air 4 are very slightly thicker
iPad Air 4 does not have Face ID (hence, no Animoji and Memoji)
iPad Air 4 has 2 speakers, iPad Pro has 4 speakers (both do stereo in landscape)
iPad Pro is powered by A12z, iPad Air 4 has a new A14 chip
iPad Pro has a LiDAR camera and ultra-wide camera, iPad Air 4 does not
iPad Air 4 has amazing color options, iPad Pro is either silver or gray
Plot twist - consider the old iPad Pro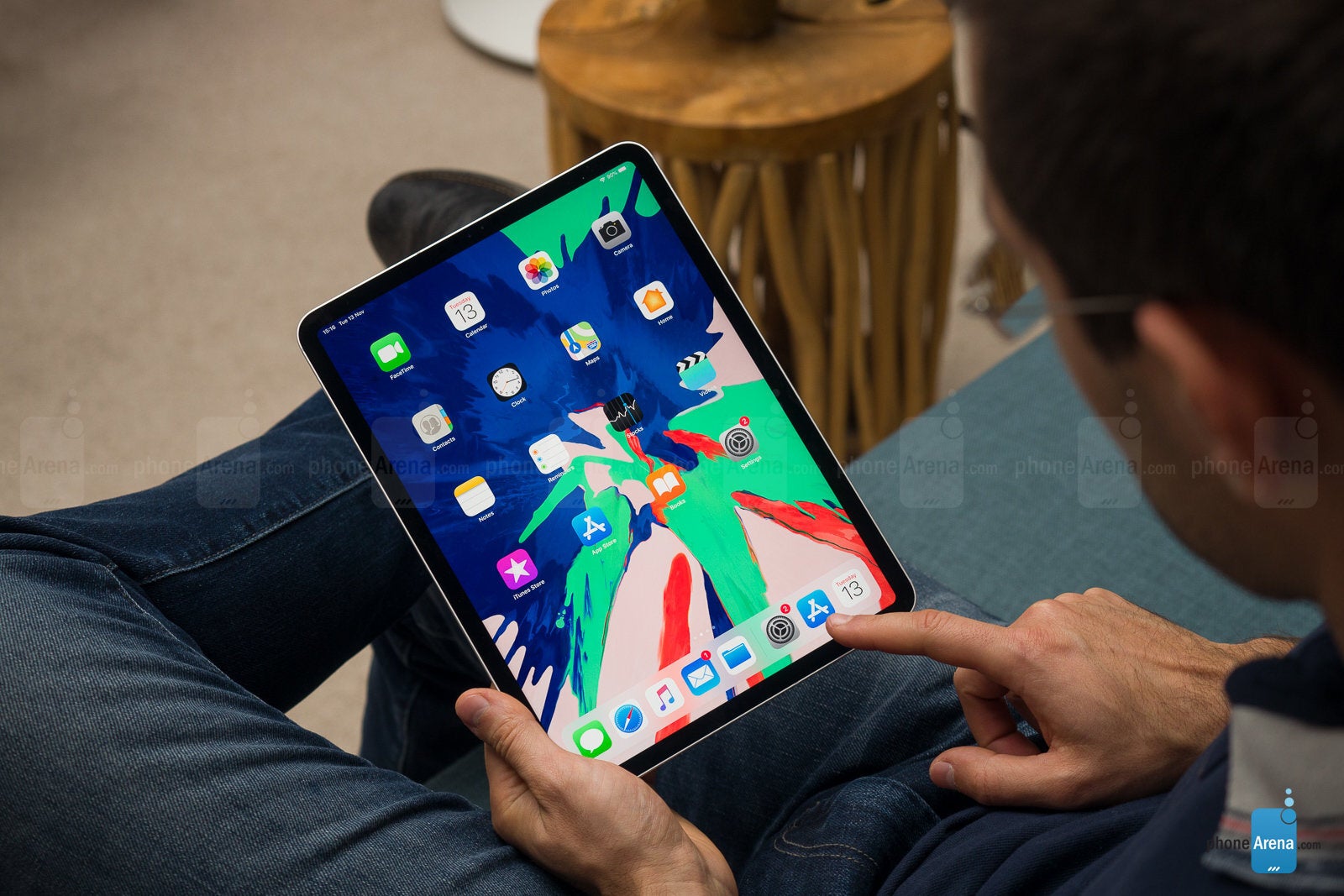 iPad Pro 11 (2018)
There are some old stock
iPad Pro 11 (2018)
units still floating around for $700. They start at 64 GB of storage but so does the iPad Air 4. For the extra $100, you get a 120 Hz ProMotion screen and Face ID.
Design and screen differences
Once upon a time, the original iPad Air got its name for being super-thin and super-light. The Air 2 built on that by slimming the slate design even more. In 2020, the Air name has kind of lost its meaning. The iPad Air 4th gen is slightly thicker than the iPad Pro 11 (2020), but it's worth noting that it's also slightly lighter.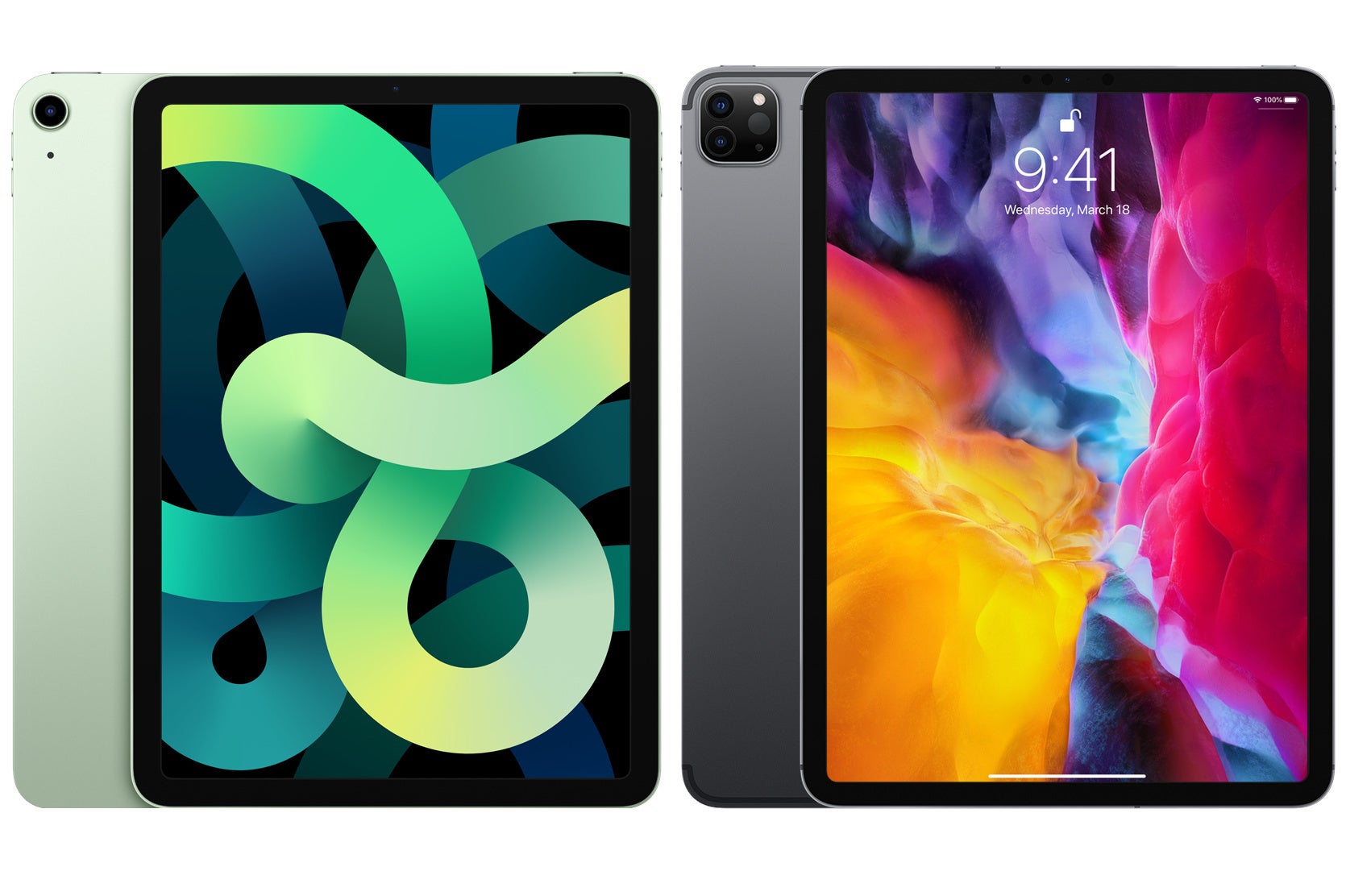 If you go to check the dimensions of the iPads, you will notice that the iPad Air 4 is the same length and height as the iPad Pro 11. However, the iPad Air 4's screen is listed as having a 10.9-inch screen, instead of the iPad Pro's 11-incher. That's because the Air's bezels are ever so slightly thicker. Not that this is a bad thing — these all-screen tablets certainly need some thumb space for you to clutch on to.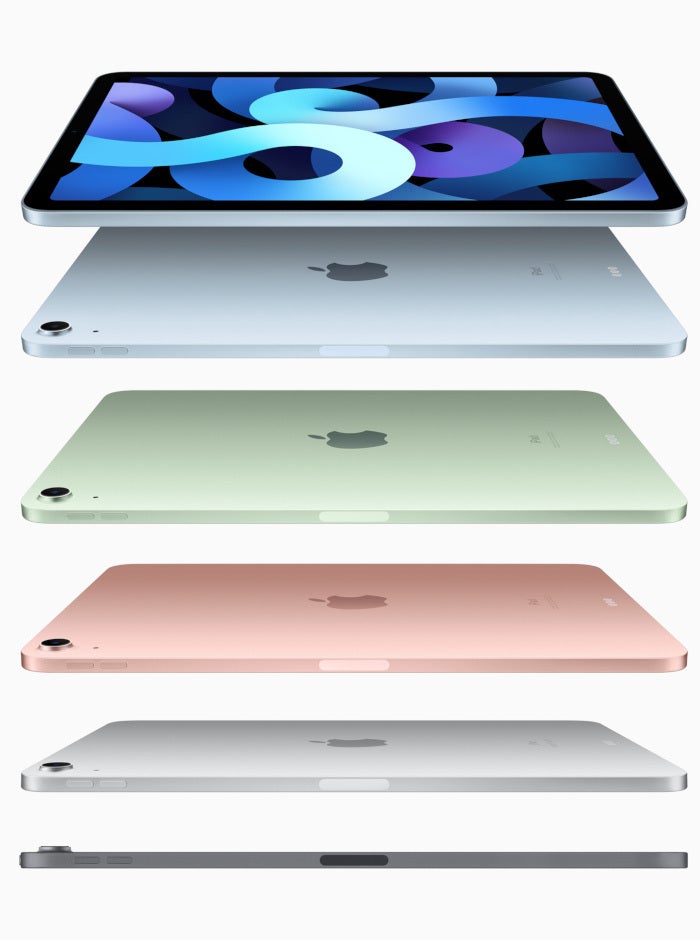 Don't worry about resolution — we've got pretty much identical pixel density on both tablets. There's no compromise in image quality to be made. Though, the iPad Pro does have a 120 Hz ProMotion screen, while the iPad Air 4th gen sticks to the boring old 60 Hz.
Yes, iPadOS is pretty smooth and runs like a dream even on 60 Hz. But, by switching back and forth between the top-tier iPad Pro and an older iPad, I can definitely tell the difference and crave the Pro more. Then again, 120 Hz is nice, but if I were making a purchasing decision — it's not "$200 extra" nice, at least not on its own.
The iPad Air 4 also comes in a selection of fun colors — Blue, Green, Rose Gold, Silver, and Gray. Not that this is the most important thing in the world, but it definitely opens up a lot of options for those that want some "pop" in their digital life.
iPad Air 4 vs iPad Pro 11 (2020) hardware and storage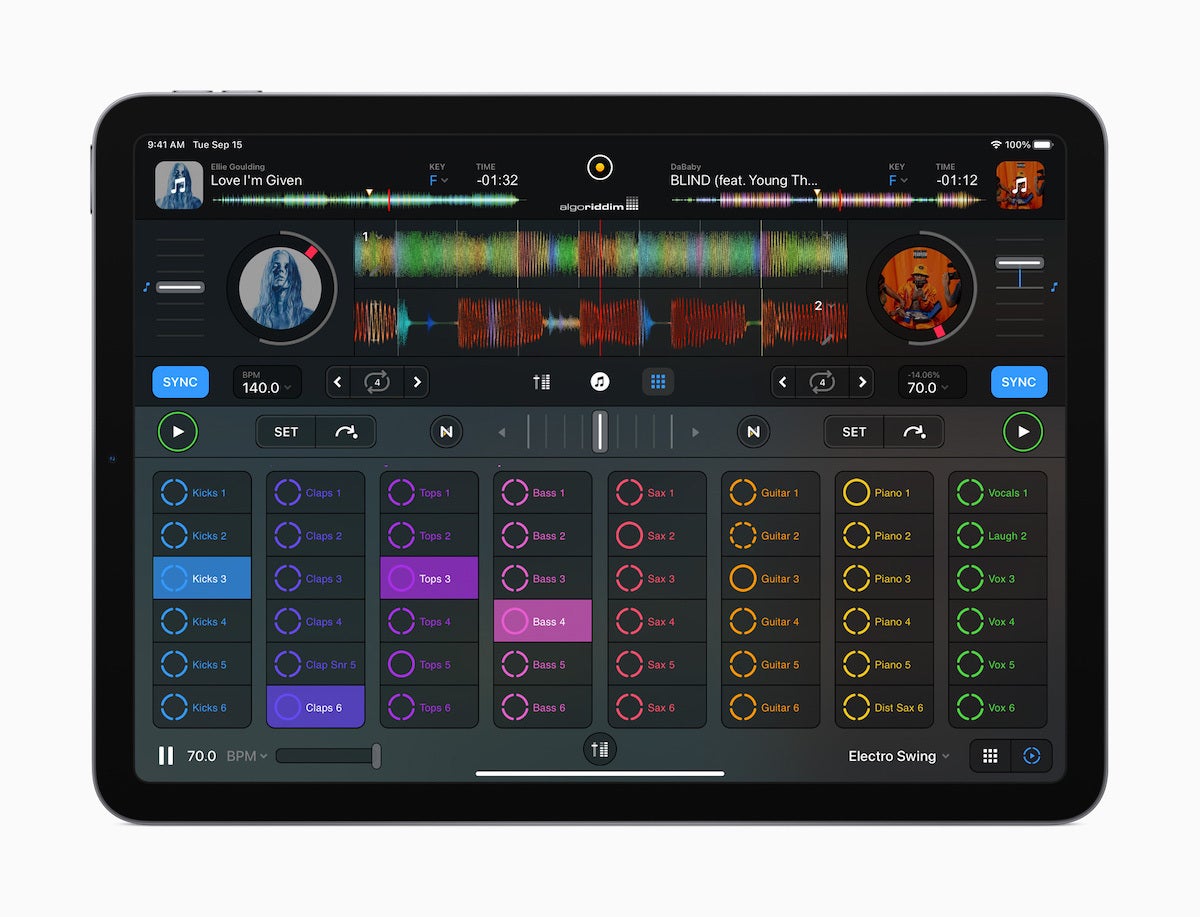 Here's the one thing that might tip you over the edge to go for an iPad Pro instead of the Air. The iPad Air 4 starts at $600, and that's pretty nice. But that entry-level model only has 64 GB of storage. It's plenty enough for gamers and even those that intend to use their tablet devoutly. But it might feel a bit too cramped down the line. So, pick wisely.
Here's an example — I've been using the iPad Pro 11 daily for the past 6 months. I do some article work on it, some video editing, I've got a bunch of
music production apps
, and a few games that I've never opened but keep on there because I like the thought of eventually getting to them. My storage is currently filled up to 50 GB. So, I can definitely live with a 64 GB tablet, but I will need to be a bit more conscious about what I download and keep on it, as well as constantly re-organize and upload my files to the cloud.
Back to iPad Air 4 vs iPad Pro — if you want to upgrade the iPad Air's storage, the price jumps up to $750 for an iPad Air with 256 GB of storage. The iPad Pro 11 starts at $800 and gives you 128 GB of storage.
In other words, if you feel like 64 GB will be bad for you, just get the entry-level iPad Pro 11.
Apple A14 vs Apple A12z: which one is the better processor?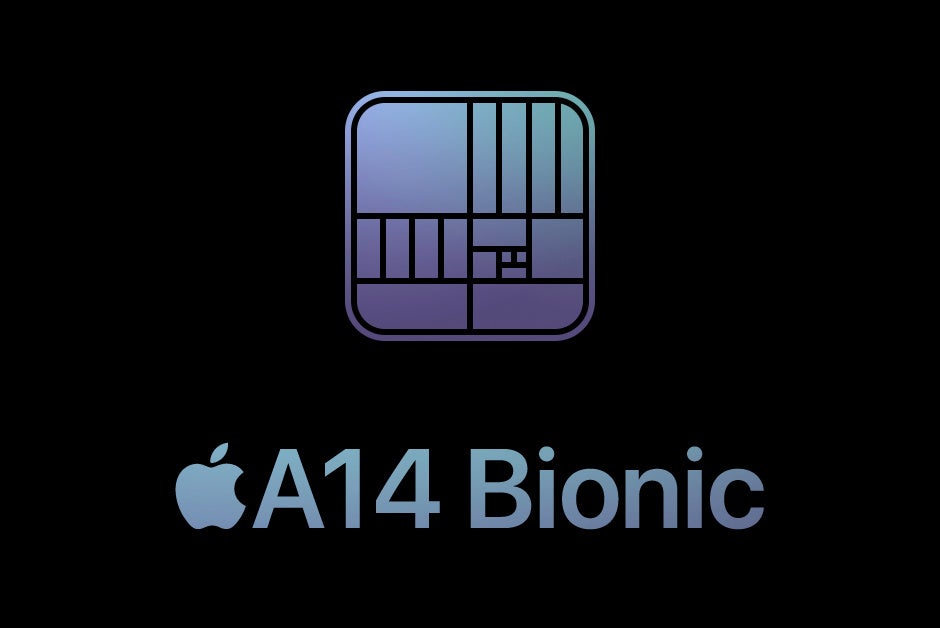 That's a mighty good question. We've never, ever seen the A14 in any device. It's Apple's first chipset built on a 5 nm processor, so it'll probably be super-efficient and powerful. But the A12z is no slouch either. Let's not forget that the Apple A12z is the chip that's powering the Apple ARM-powered computer prototypes that are currently in the hands of developers.
Also, let's be real — it is very doubtful that Apple will release a cheaper iPad Air, which overpowers the 6-month-old iPad Pro model, right?
It will be a month until we can get our hands on an iPad Air 4th gen to do some benchmarks and tests. Preliminary expectations — the A14 is probably a very powerful chip that'll run fantastically on the iPad Air. But it will be just shy of beating the Apple A12z in benchmarks.
iPad Air 4th generation has USB Type-C and supports the iPad Pro accessories

The tech community praised Apple for giving the iPad Pro line USB Type-C ports and this has now extended to the iPad Air. It's kind of unbelievable to see Apple willingly switch to a universal standard — one that will make it much easier for you to connect external hard drives, SD card readers, cameras, and other 3rd party hardware to your tablet.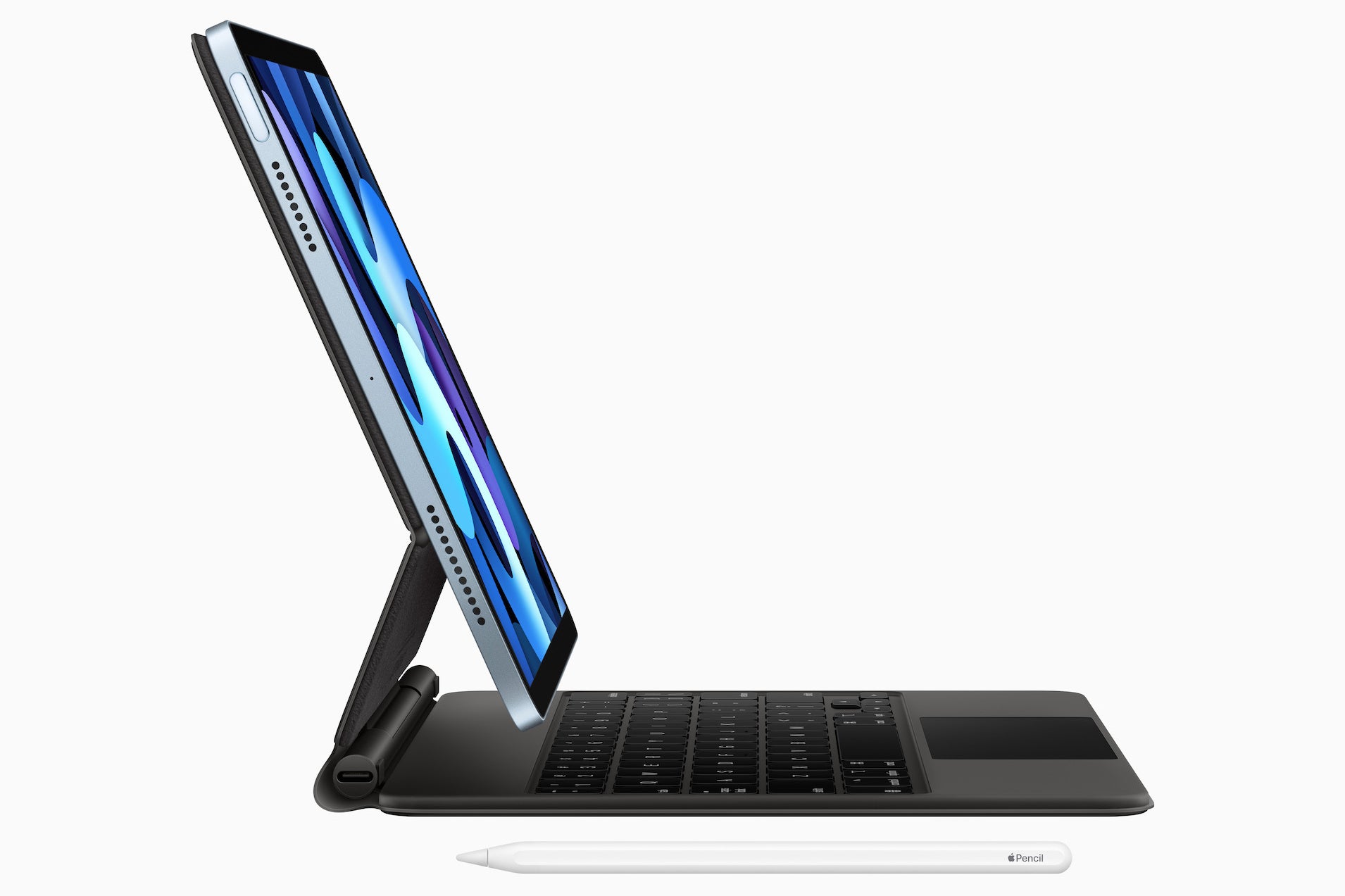 The iPad Air 4 is also fully compatible with the Magic Keyboard — you know, the one that instantly transforms your iPad into a laptop-like machine. The new tablet also supports the 2nd generation Apple Pencil — the one that attaches to the tablet magnetically and charges wirelessly. These accessories were previously only available for the Pro line, so it's nice to see them make it to the more affordable models.
iPad Air 4 vs iPad Pro 11 (2020) speakers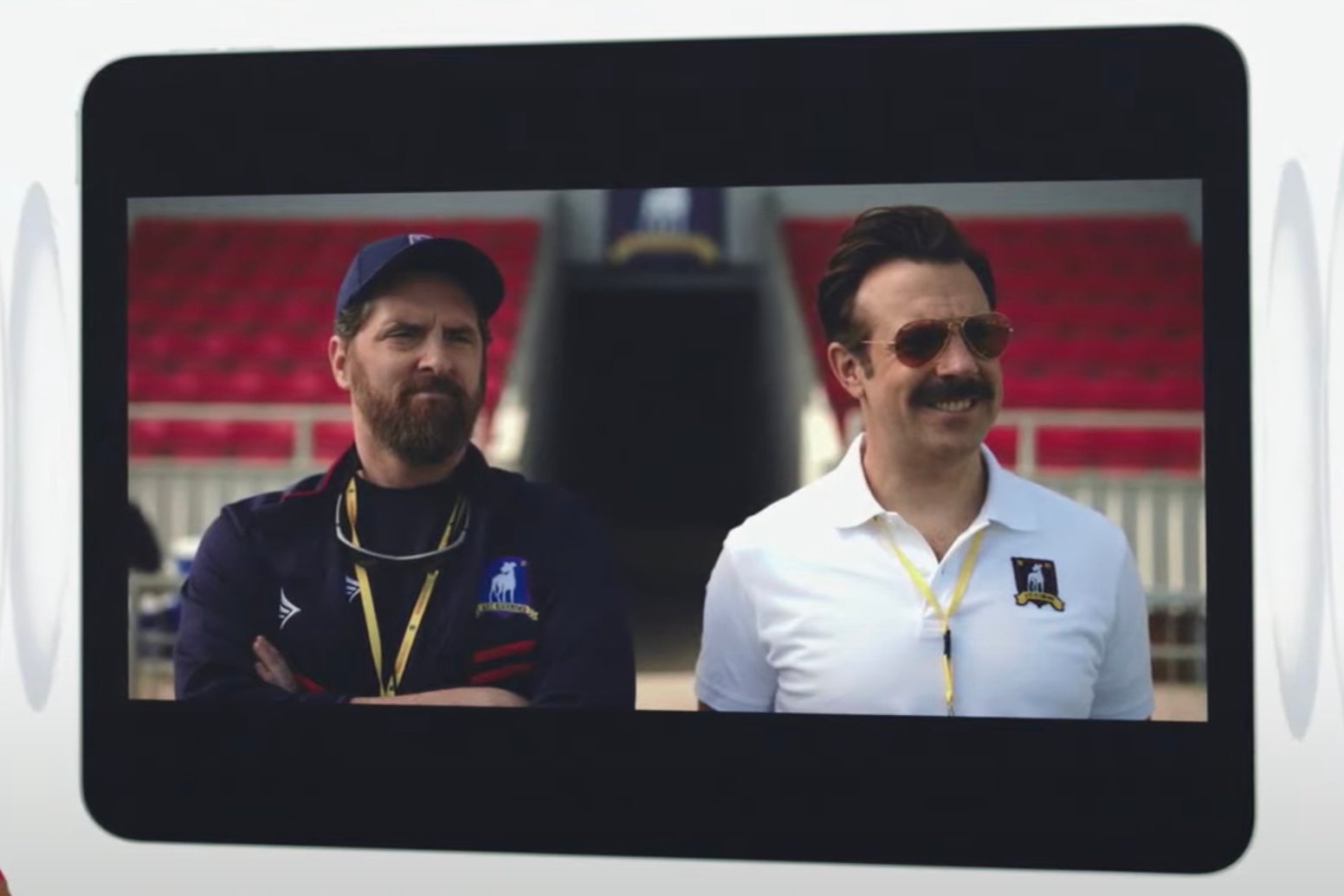 Finally — and let me repeat — finally, the iPad Air has true stereo speakers. Two drivers, positioned on the top and bottom of the device, so that when you turn it to landscape orientation, you get true stereo.
We haven't had the chance to hear them yet, of course, but iPad sound has been amazing for years. I am pretty sure that the iPad Pro's quad speakers will still be slightly better, with more volume and depth to them, but the iPad Air 4's sound will certainly be satisfactory.
iPad Air 4 vs iPad Pro 11 (2020) cameras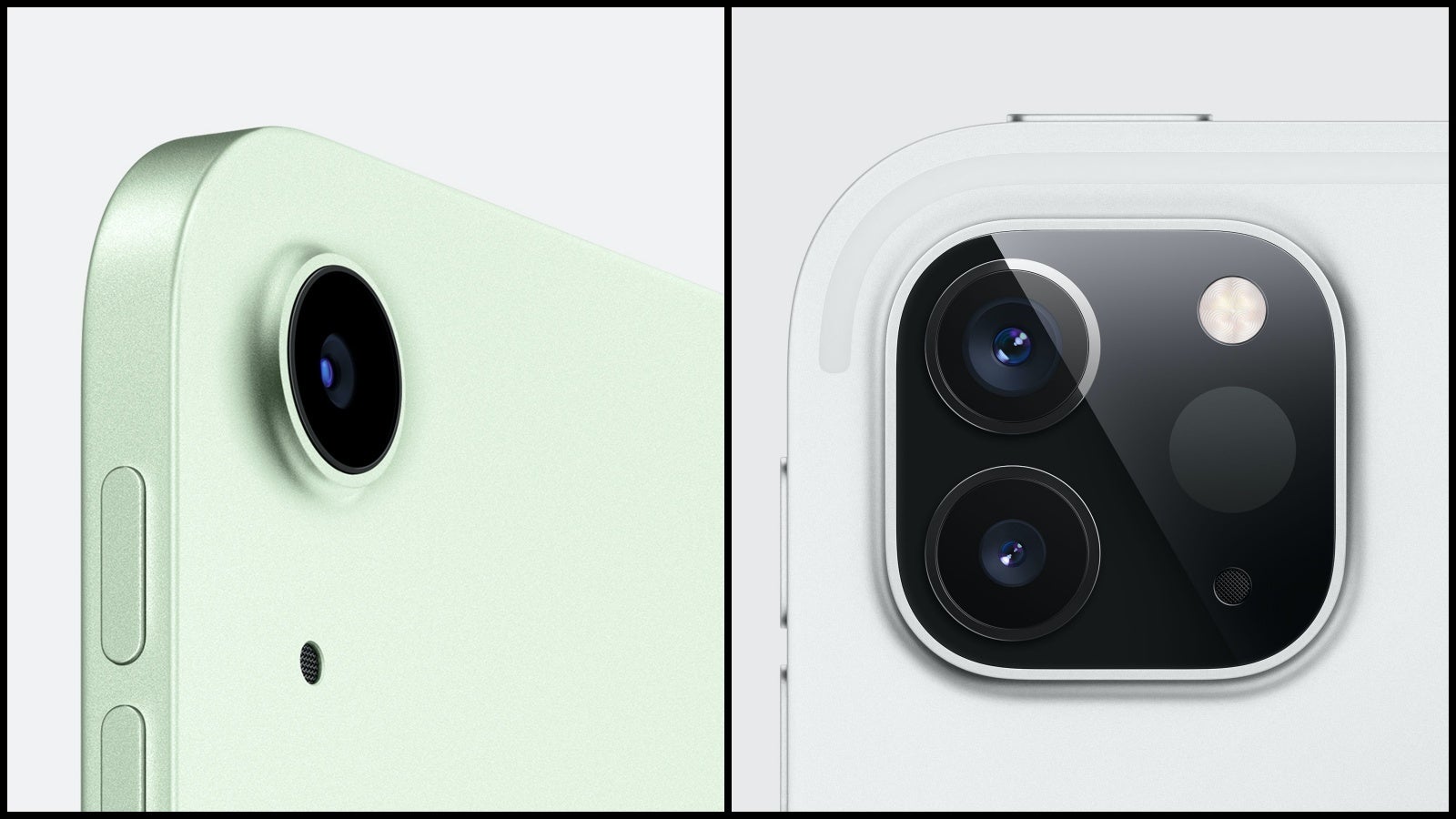 I don't think there are a whole lot of users that care for the camera performance of a tablet — it's an afterthought at the most. Still, you do need a competent sensor in case you want to scan a document or take a quick snap of something while in a meeting / chat. The iPad Pro's 12 MP main camera is pretty good for that and it sounds like the iPad Air's sensor will be very similar.
Now, the iPad Pro does have an ultra-wide camera and a
LiDAR scanner
. Again, these are super niche, especially on a tablet, so I am guessing the general public will be more than happy to pay $200 less for the iPad Air 4 instead of having these features that'll be left unused.
As for the selfie cameras — we have 7 MP front-facers on both tablets. Of course, the iPad Pro can take Portrait Mode photos thanks to the Face ID sensors, if that's something you want from your tablet.
Conclusion
Honestly, the iPad Air 4 looks like a pretty good deal. If you can fit yourself in those 64 GB and can live without 120 Hz ProMotion — just go for it. You can use the saved $200 towards a Magic Keyboard or an Apple Pencil 2 and have yourself a pretty awesome tablet.
Alternatively — the old iPad Pro 11 (2018) is pretty much the new iPad Air 4th gen. But with a 120 Hz ProMotion screen.
The moment you consider going for the 256 GB iPad Air 4th gen is the moment you should just go ahead and buy an iPad Pro 11 (2020).