iOS is the most popular mobile platform in the US, Facebook's relevance as a mobile browser grows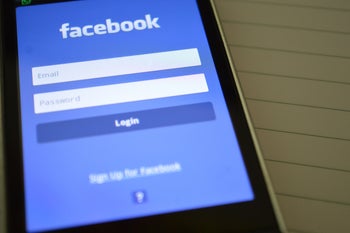 Android might be constantly (and often comfortably) dominating iOS in global smartphone sales reports, but when it comes to actual usage,
Apple's extremely profitable mobile platform
has the upper hand in one market of paramount importance, at least according to new data published by Mixpanel.

The business analytics service company dissected over 3 billion "events" from "millions" of mobile users to find out which are the leading operating systems, browsers and cellular carriers these days in the US and around the world.

The global research is not out yet, so for the time being, we'll have to focus on Mixpanel's US-related findings regarding the "state of mobile" in the first half of 2018. Believe it or not, iOS is not just the nation's most popular mobile US, but a dominant champion too, with a whopping 65.54 percent market share, compared to Android's modest 34.46 percent slice of the pie.

Android's best scores by US state came in Wyoming, West Virginia, and Nevada, although Google's platform couldn't reach a majority of users there either. In contrast, iOS hit as much as 77.88 and 76.94 percent in Alaska and Connecticut, making Safari's win over Chrome in the mobile browser war wholly unsurprising.

However, the gap between the two is a little smaller, at 25 percentage points or so, with a third major player eating away at both Safari and Chrome's share numbers. We're not talking about Mozilla Firefox or Opera, as Facebook, yes, Facebook apparently accounts for 7.63 percent of the country's mobile browser traffic.

These are people that use the social network both for its original purpose and to read news and think pieces, which has led to plenty of discussion over Facebook's role in swaying elections worldwide over the past couple of years or so. Apparently, that topic is more relevant than ever, especially considering there are no less than 12 states where Facebook has over 10 percent mobile browser market share.

No surprises as far as carriers are concerned, with Verizon and AT&T still engaged in a fierce battle for the number one spot. Big Red continues to lead with 28.6 percent of users, according to Mixpanel, but the silver medalist is only a little over one percentage point behind the champ.