Instagram is preparing to implement a feature that should have been standard years ago
3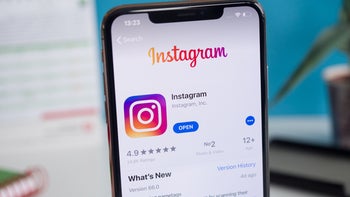 Instagram is an already hugely popular photo and video-sharing social networking service, with over
1 billion monthly active users as of last year
, but believe it or not, there's still plenty of
room for growth
, mostly due to the many security and
privacy scandals
surrounding its parent company's core platform. At the same time, it's pretty crazy to think Instagram has reached this insane level of mainstream success without ever offering some basic features.
Case in point, a fast-forward option for those 15-second clips you can add to your stories or the up to 60-second videos allowed to be uploaded to one's Instagram profile. Incredibly enough, that's not yet a thing, even though the video social component has enriched Instagram's focus and functionality years ago. But
according to a Twitter user
known for her very reliable work discovering unreleased features for apps like Facebook and Instagram, the long-awaited video seek bar is currently being tested internally.
Jane Manchun Wong has the GIF to prove that claim, and indeed, the feature works as expected, with no unnecessary bells and whistles. Unfortunately, we can't be sure this will roll out to the masses anytime soon, although given its simplicity and potential popularity, we don't see what could possibly hold off its wide-scale rollout. Once that happens, you'll presumably be able to both go forward and back in time in any given Instagram video instead of waiting for the whole thing to unfold, then play it back from the beginning if only a small part of it caught your attention.