Update to Instagram gives teen users a feature they requested
2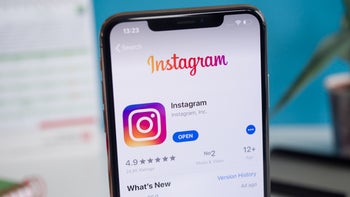 Meta
announced today that it is adding new features to its Instagram app that are designed to give users a break from receiving notifications and to help them manage their feeds to avoid viewing content that they don't want to see. Quiet mode, which launches today, will prevent you from receiving notifications when enabled. When someone sends you a Direct Message, an auto-reply will be sent and your activity status will be updated to alert others that you have Quiet mode turned on.
Meta announces a new Quiet mode for Instagram users that temporarily blocks notifications

Quiet mode can be customized to fit the user's schedule. Meta says that teens have been requesting a feature like Quiet mode that will allow them to focus on schoolwork at night without having to be disrupted by notifications. And here's the thing. Once Quiet mode is disabled, Instagram will catch you up by sending you a summary of all the notifications you missed while on Quiet mode.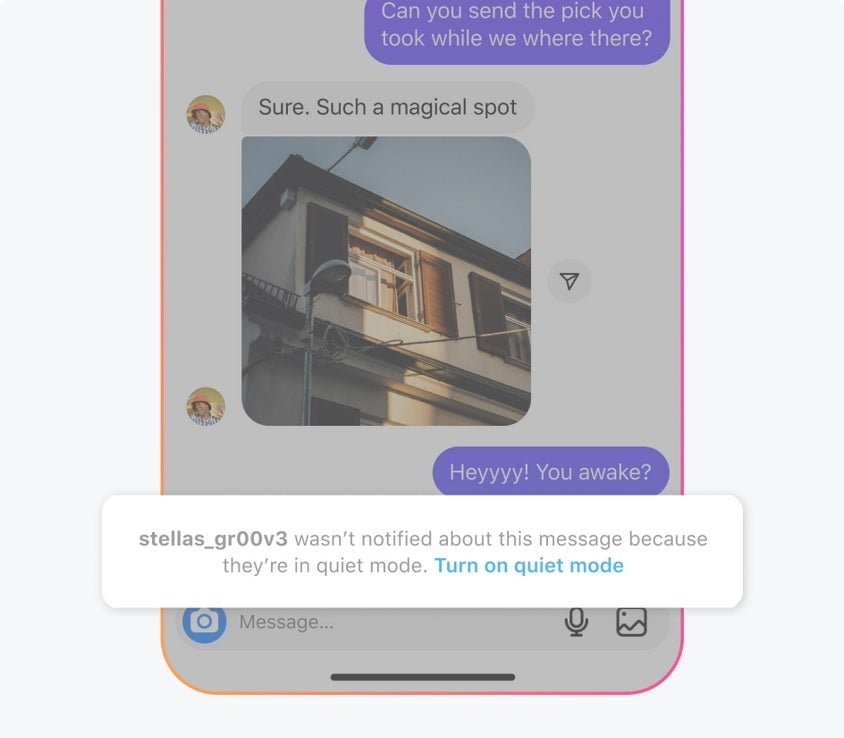 Quiet mode blocks notifications allowing the user to be free of distractions
While Quiet mode will be available to all users, Instagram will prompt teens to use the feature when they are using the app late at night. Quiet mode will be available starting today to Instagram users in the U.S., U.K., Ireland, Canada, Australia, and New Zealand. Meta says that it hopes to bring the feature to other countries soon.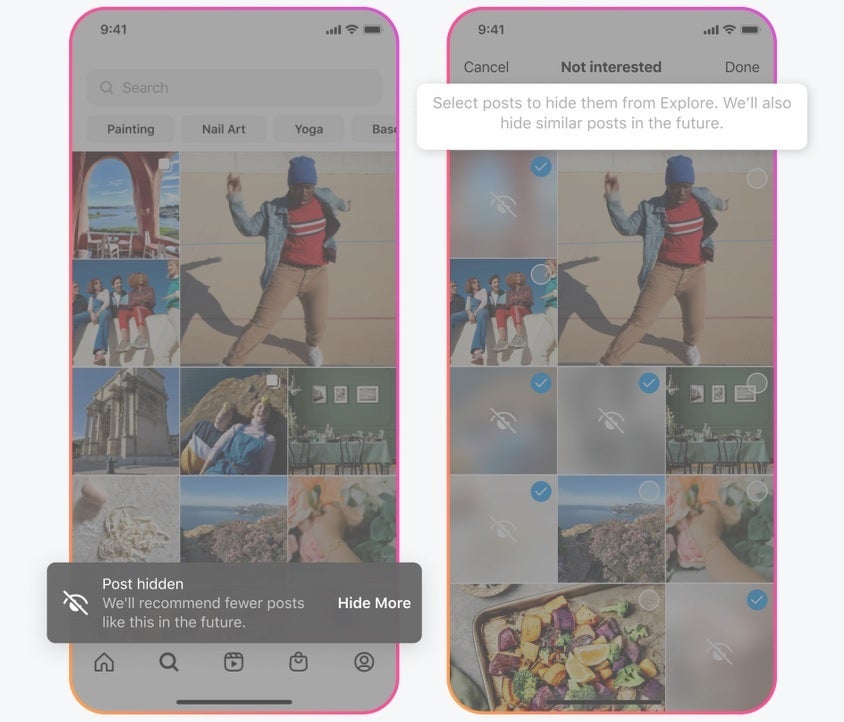 Tell Instagram when you're not interested in content seen in your Explore feed
As we noted, Meta also wants to give Instagram users the opportunity to tell them which content they do not want to see on their feeds or recommended to them. In Explore, you can hide more than one post that you're not interested in at one time. And when you tell Instagram that you're not interested in a particular Explore post, you won't see similar content in the future in Reels, Search, or wherever Instagram makes recommendations.
To tag an Explore image as something that you're not interested in, press on the image, tap the three-dot menu icon on the upper right next to the follow button, and tap on Not interested on the pop-up at the bottom of the screen. On videos shown in the vertical format, the three dot menu icon is the last element located along the right side of the display.
Hide recommended posts that contain certain words, phrases, and emoji

Instagram users can already hide DMs and comments that contain certain words. You can now stop receiving recommended posts that include certain words in a post's caption or hashtag. To create such a list, open the Instagram app and tap the profile picture in the bottom right corner. That takes you to your account page. Tap the hamburger menu icon in the upper right. Go to
Settings
>
Privacy
>
Hidden Words
>
Manage custom words and phrases
. You can add multiple words, phrases, and even emojis.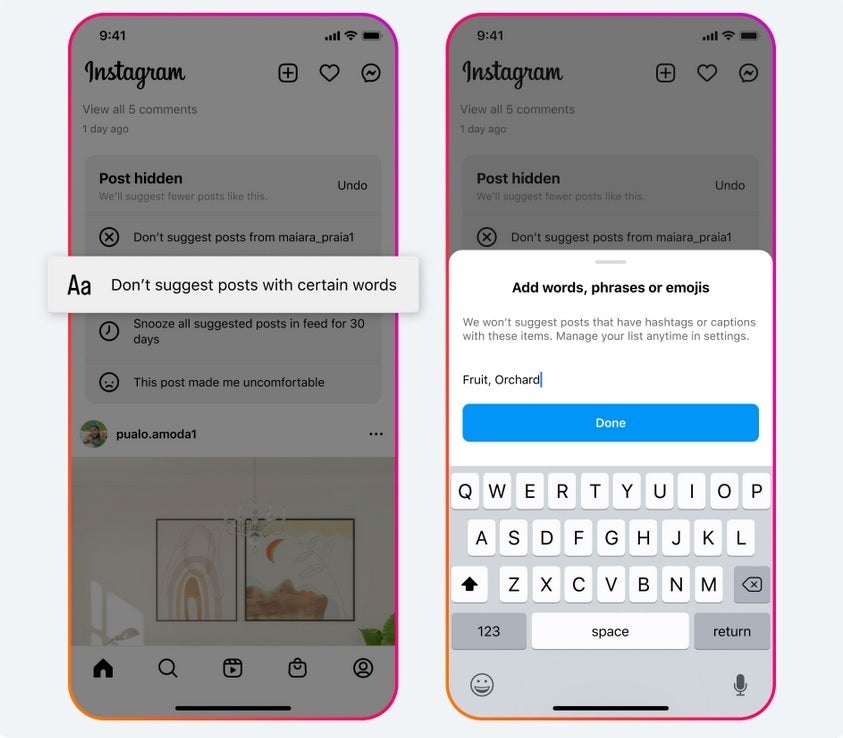 Hide posts that contain words, phrases, and emoji that you've picked out
Lastly, Instagram recently added a feature allowing parents to view their teen's Instagram settings. If a teen changes a setting on the Instagram app, a parent will receive a notification. Parents can also find out which Instagram accounts have been blocked by their teens.
Meta suggests that parents "Visit
Family Center
for conversation starters and to learn more about the available parental supervision tools, including how to set time limits, schedule breaks, be notified when teens share a report, and more. These updates are part of our ongoing work to ensure people have experiences that work for them, and that they have more control over the time they spend online and the types of content they see."
According to a published report, among U.S. and British teens that had suicidal thoughts, 6% in the states and 13% in England traced these feelings back to an issue they had with content read on Instagram. While ideally those teens should stop using the app, that might be easier said than done. Hopefully, the new features will help teens cope while using Instagram.