iPhoto for iOS ditches Google Maps?
1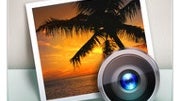 iPhoto for iOS
arrived yesterday with the new iPad, and it not only completes the iLife suite for Apple's mobile platform, but also gives plenty of image editing possibilities tailor-made for touch screen.
There's one tiny detail about it, though, that is not that easy to notice - it seems like it's
not using Google Maps
. There's still no official confirmation, but this could be huge given the number of devices Apple sells.
Stephen Hackett of 512pixels points out that the maps used in iPhoto look different than Google Maps. He compares screengrabs of the Maps part of iPhoto on desktop and iOS. Interestingly, the desktop version uses Google Maps and gives the right name for
"Great Salterns Recreation Ground,"
while on iOS the same place is referred under its former name of
"Great Salterns Golf Course."
Now, one possible theory is that these are Apple's own maps. In 2009 Apple acquired mapping company PlaceBase and in 2011 it bought 3D map tile maker C3 Technologies, all the while whispers were heard in the industry that Cupertino is working on its own maps.
The last piece of the puzzle we have comes from Apple-centric blogger John Gruber.
"OK, what I'm hearing now is that Places still uses Google Maps, but the maps in Journals and slideshows are not using Google Maps, and are Apple's own stuff,"
Gruber shares.
We'll keep you posted when we learn more, but this could potentially be a big deal for Google, don't you think?