iPhone and iPad may finally get LTE thanks to Qualcomm
34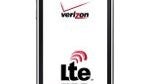 In the unbiased spaces of the tech world, the thinking is not that Apple has been holding back LTE from you because it hates you. Rather, Apple has been waiting for the hardware to catch up. Tim Cook even said that "LTE would force design compromises we're not willing to make." And, that likely means compromises in power efficiency.
You see, with every bump in mobile data technology, there is always a lag between the introduction of the faster speeds and when the baseband chips are able to efficiently process the new speeds and not kill your battery. The same thing happened when 3G first started rolling out, and now it's happening with LTE. Ask many LTE Android users and the overall story will be that LTE drains batteries very quickly (and before you comment, we understand that this isn't the case for everyone, so if your comment is going to start "But MY phone has battery for DAYS..." just keep moving.)
That's the accepted theory as to why Apple has held off on LTE, because the power efficiency just hasn't been up to par. However, that may be about to change with new Qualcomm baseband chips that could be the LTE solution in the next generation iPhone and iPad. Apple has already been using Qualcomm baseband chips in the iPhone 4, iPhone 4S and iPad 2, so it seems likely that will continue, especially given these new chips.
Just yesterday, Qualcomm announced the new Gobi 4000 platform which is compatible with EV-DO Rev. A and B, HSPA+, and dual-carrier HSPA+. This means it could be the worldwide all-in-one solution that Apple always prefers to having separate variants for different regions. Qualcomm also unveiled its second generation MDM 9x00 baseband chips, which use a 28nm process, and that should lead to far better power efficiency. The MDM 9615 is due out in Q1 of 2012, so right now this seems like the best option for Apple to finally bring LTE to iOS devices.
source:
Ars Technica