iPhone X sales surpass 60 million units as Apple prepares iPhone Xs unveiling
25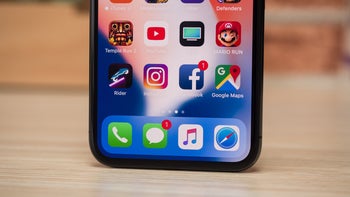 With just under 12 hours to go before Apple unveils the
next-generation iPhone Xs
, a new report by Counterpoint Research has revealed that shipments of its predecessor, the
iPhone X
, have surpassed 60 million units after 10 months of sales.
To be precise, the iPhone X has sold over 63 million units as of August, with over 30 million of these being split between the US and China. Interestingly, while sales in the US were highest during the initial months of sales, China's demand for the smartphone didn't commence until January. This was due to a lack of promotion prior to this period. Aside from these markets,
Apple
also saw strong demand in Japan and Europe. Unfortunately for the company, though, its presence in India remained almost non-existent, with the market accounting for just 1% of total iPhone X sales.
Although shipment numbers for
the iPhone X
are still pretty impressive, they do pale in comparison to 2014's iPhone 6. This smartphone took just six months to reach the 60 million milestone and, by the tenth month of sales, had already shipped 90 million units. However, revenue numbers do act as a testament to Apple's strategy. After all, despite the significant difference in shipments, both the iPhone X and iPhone 6 generated almost the same $62 Billion in revenue.
Looking into the future, Counterpoint Research is expecting Apple's three new iPhones to push revenue levels even further. And, much like
analyst Ming-Chi Kuo
, it expects the 6.1-inch
iPhone Xc
to be the main driving force behind this.