Tired of the $999 horns already? This iOS app hides the iPhone X notch
31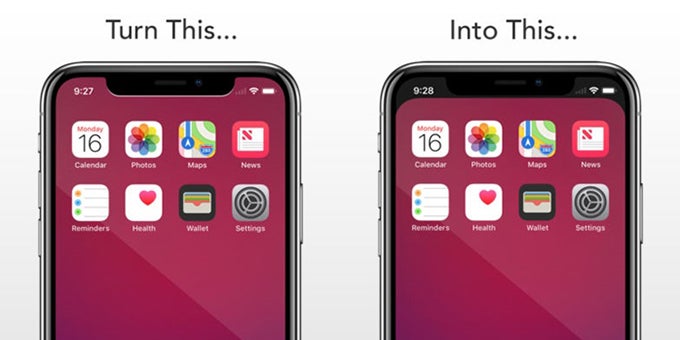 Yeah, you did drop a thousand dollars on that
snazzy new iPhone X
, but chances are you have not grown to love that notch. It's the weirdest aspect of this new iPhone, marring its otherwise clean aesthetics like a zit on sophomore high-schooler's forehead.
Thankfully, app developers have stepped up their game and have been developing ways to hide the display horns between two layers of inactive OLED pixels. You can do that with a cleverly-designed wallpapers, the kind that Notcho, a new app on the App Store, has in store.
With Notcho, you might as well forget about the iPhone X's quirkiest feature. It does not only have a selection of carefully-crafted wallpapers for the iPhone X but also allows you to import any of your own pictures or images and... denotch-ify them. Rinse and repeat and you will hardly ever be bothered by the notch ever again, as far as your homescreen goes - the horns will still be present in apps.