Would you buy an Android phone that copies the iPhone X?
74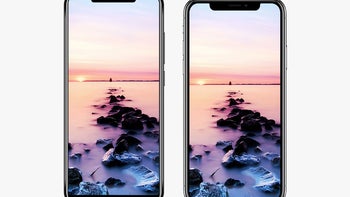 So, Apple's
iPhone X
has a... recognizable look. We all know of the controversial
Notch
up top, which eats into the rectangular shape of the screen, the vertically-oriented dual camera module, the shiny frame. Say what you will, it looks like nothing out there. And it's priced like nothing out there, starting at $999.
But hey, if you are after the look and not necessarily after iOS, you are probably already eyeing a few phones that might give you that iPhone X appearance at about a fifth of the price. Indeed, certain manufacturers are already announcing their own notch-equipped handsets, which look very, very familiar, and are powered by Android.
So, be it for the giggles, or be it for the actual looks — would you buy one of these Android phones that sport the a-la iPhone X style?