iPhone X & X Plus 2018 top expected features
21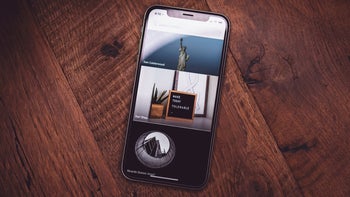 It's all but set in stone by now that Apple will release three new iPhone models this Fall. We already looked at
what to expect from the successor of the iPhone 8
, now it's time to see what the next generation
iPhone X
and its big brother might have in store for us. The new iPhone X is expected to come in two sizes – 5.8" display matching the current form factor and a Plus variant with a massive 6.5" screen. Both displays will be OLED unlike the iPhone 9's LCD screen. According to leaks of glass panels for the new phones, the overall design will remain similar to that of the iPhone X, with a notch dominating the top bezel.
Now let's look at the most impressive new features we expect to see in the new models:
A12 processors
Earlier this year, semiconductor manufacturer TSMC announced that they have started mass producing 7nm chips. Considering the company was making Apple's A11 (10nm) chip, it's fairly obvious that the processor in question is the A12. According to the manufacturer, the 7nm architecture improves performance with around 20% while reducing the power draw with 40%. This should translate to a noticeable improvement in battery life. The CPU will be paired with a new and more capable GPU, keeping iPhones at the top of the food chain when it comes to mobile games. The new iPhones are expected to be the first smartphones with 7nm chips, as Samsung is preparing to release the first device of that generation early next year.
Faster data speeds
The new iPhone Xs are expected to come with antenna modules supporting the 4x4 MIMO (multiple input and multiple output) standard that allows for gigabit LTE transfer speeds. Last year's iPhones support the 2x2 MIMO standard, while Samsung has had 4x4 MIMO support since the
Galaxy S7
. The new antennas will also improve coverage, with the biggest difference noticeable in low-coverage areas. The technology should provide better user experience for people living outside of metropolitan areas.
Faster charging and an appropriate charger
Current generation iPhones support fast charging, but leaked information shows that Apple is planning to up the ante. The supposed upgrade will allow for even quicker charging times compared to current gen technology. Apple is also planning to make a 18W power adaptor that would be coming inside the box of the new iPhones.
Last year, Apple received a lot of criticism for not including a fast charging capable power brick with its $1000 device. That forced users who want to take advantage of the feature to spend additional $49 for the charger and $25 for the cable.
Тhe new 18W charger is a big improvement over the pitiful 5W one that comes with the current iPhone X.
Two SIM or not two SIM
Surprisingly, the amount of SIM cards the new Apple flagships will support is a topic of great debate. Some rumors say that the smartphones will only have an integrated eSIM, while others say they will support two SIM cards, so which is it? Probably both. It's likely that the smaller 5.8" iPhone X successor will support just an eSIM, for an even sleeker design. Meanwhile, the bigger iPhone X Plus will have both an eSIM and a SIM tray for a regular card, making it a dual-SIM device.
This might be a double first for Apple. So far, they've only offered eSIM functionality for iPads, and have never released a smartphone with dual-SIM capabilities. These new features will surely be welcomed by some iOS users. The eSIM will allow customers to easily switch between carriers, something
network operators are not looking forward to
.
4GB of RAM
Not really an exciting feature on itself, but the 2018 iPhone X and X Plus will likely come with 4GB of RAM. iPhones have never been on the forefront of RAM storage, mostly due to the well-optimized iOS. The iPhone X was perfectly fine with 3GB of memory, but in a market where phones with 6 GB are not rare, and mobile applications become more and more demanding, it's important to keep up with the numbers game.
iOS 12
Speaking of operating systems, all three new devices coming this Fall will have iOS 12 out of the box. The operating system is currently in beta and you can
give it a try
right now. The new version will bring improvements to the notifications, Siri and of course the infamous Memojis. For more information on what to expect, see our
iOS 12 Preview
.
Three-lens main camera
Although this would be a cool new feature, we're putting it last because it's also one of the most uncertain ones. There are reports based on supposed iPhone X Plus renderings that show a triple-camera setup on the back of the device. According to the information, only the largest new iPhone will have that feature. This won't be the first time Apple differentiates camera setups between different sized phones of the same generation, the
iPhone 8 Plus
has a dual-lens camera while the regular
iPhone 8
has a single one.

Specialists expect Apple to follow Huawei's approach to triple-camera design by adding a monochrome only sensor to improve image quality in low-light conditions. If that will be the case, we might find out in a few months, although some sources say that the triple-camera will show up in 2019's models.
Will more leaks reveal the truth about the new devices before the official announcement, or we'll find out only after Tim Cook pulls them out of his pocket, we have to wait and see. Either way, we'll keep you up to date.