Galaxies, iPhones, Sony or LG? And the depreciating phone brand losing most value is...
21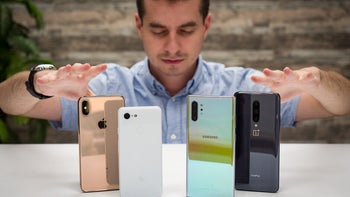 Besides design, specs and street cred, there is another important variable to explore while choosing a phone - value retention. What good is the snazzy flagship you paid close to a grand for, if a few months after its introduction it would have become an upper midranger, and, more importantly, lost a whole midrange price tag in value?
This is why we are curious to know if last year's flagships, for example, are ageing gracefully. After all, 2018 was the year when average phone prices hit a record, and there's never been such a price jump year-on-year, thanks mainly to "1K" phones like the iPhones and Notes, but also to other high-ends from Google, Huawei or Sony that saw a price boost compared to their predecessors, and the trend seems likely to continue this year.
The folks from
SellCell
have used data from their phone buyback partners to examine the depreciation rate of Apple, Samsung, Google, Sony, and LG phones. As can be expected,
just like in 2017
, the 2018 LG flagships lost a lot of value but the worst offenders were Sony's phones. Bear in mind that SellCell takes the trade-in prices and you might be able to get more on Craigslist or eBay, but the playing field is even still.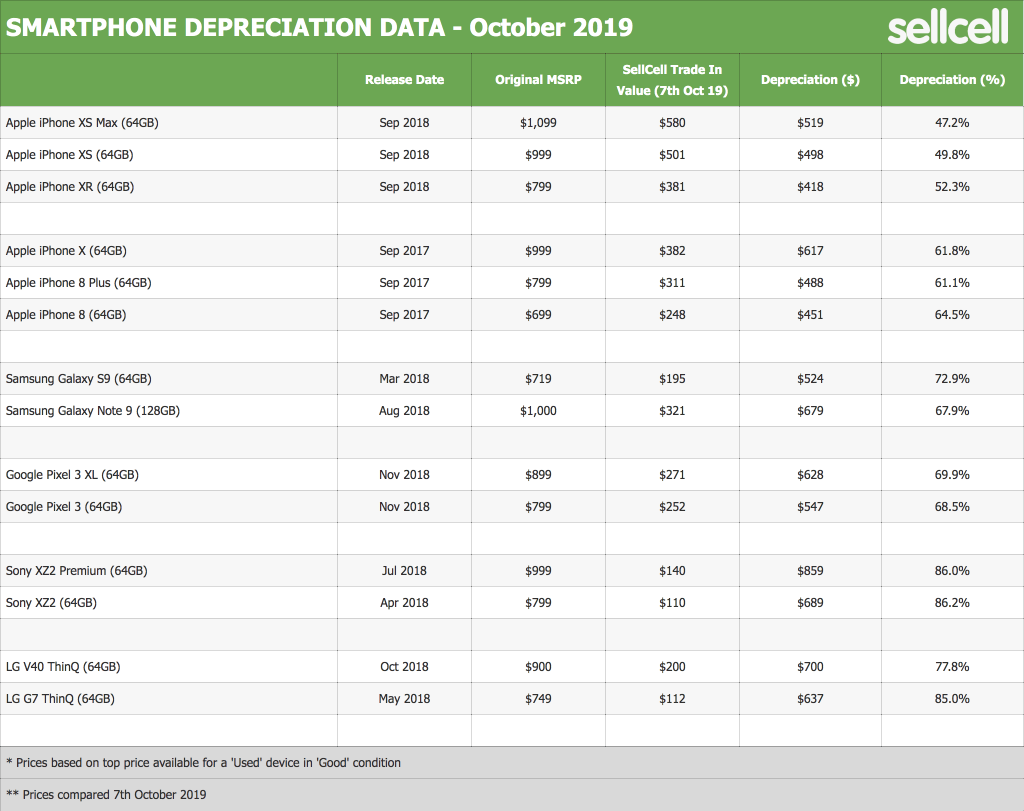 As many of our own observations and calculations have shown over the years, Appe and Samsung flagships keep their value best on account of the fact that these are the two most popular phone brands. Google is holding its own with the Pixel line, too, which is not nearly as ubiquitous as the iPhones and Galaxies of this world.
Still, the moral of the story is that your new phone is a money-losing machine just like a new car, and buying last year's flagship of your favorite brand seems to be the smartest financial move when it comes to phone purchases.
Recommended Stories