iPhone 7 price leak shows a base model with 32GB of storage and an iPhone Pro
67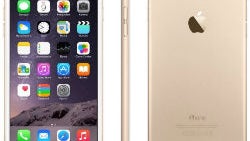 We're only a few months away from an official announcement for the next generation iPhone, which is expected to be called the iPhone 7. There have been a fair number of rumors regarding the device, but not too much in terms of pricing or the storage tiers to be available. But a new leak appears to have some interesting news on that front.
The info comes from a leaker on Chinese social network Weibo who has had accurate info in the past. Interestingly, it looks like Apple will finally be listening to the cries of customers and getting rid of the 16GB models in favor of a base model of 32GB. Oddly, whereas the iPhone 7 will have storage tiers of 32GB, 64GB and 256GB, the iPhone 7 Plus and the iPhone 7 Pro will have tiers of 32GB, 128GB, and 256GB. And, that's the other interesting bit, it seems to confirm that there will be an iPhone Pro added to the lineup, although it is unclear exactly what will set that device apart from the standard iPhone 7 or the iPhone 7 Plus.
In terms of pricing, pocketnow already did a good job of matching up the current prices of the iPhone 6s models with the leak below. As you can see, prices are generally even for the iPhone 7 and 7 Plus except for a slight bump at the top for the 256GB of storage. However, if it's all accurate, that would mean the iPhone 7 Pro would start at a price over $1000, which is a bit crazy if you ask us.

Recommended Stories