iPhone 7 and 7 Plus users report of subpar in-call audio quality
99+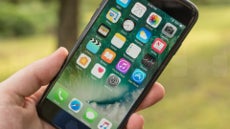 Now, another low-key problem with the new iPhones has emerged. As
appleinsider
reports, some users have found in-call audio to be distorted or distant, as if the sound is coming from the back of the device. A handful of users -- mostly iPhone 7 Plus owners -- have taken to Apple's support forums in search of answers for the issue. Lowering the volume is said to improve clarity as a temporary fix. Regular, out-of-call audio, meanwhile, is said to be unaffected by this particular bug.
It's currently unknown whether the problem is software or hardware-related. If it's the latter, those afflicted will likely be forced to take their devices in for repair or replacement. If we're talking a minor software snag, then Apple should be able to quickly straighten things out with a remedial iOS update.
We'll keep you updated on any further developments on this story. In the meantime, let us know in the comments whether you've been affected by this audio issue with your iPhone 7 or 7 Plus.