iPhone 6s release and keynote event dates revealed?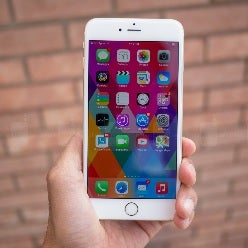 In what must go down as one of the more dubious
iPhone 6s
-related reports of the past couple of weeks, M.I.C. Gadget suggests that Apple's iPhone will begin selling on Friday, September 18th, with the keynote running exactly one week before. Citing sources of Foxconn -- Apple's main iPhone OEM -- the date does fall in line with Apple's previous September launches, but we're not too sure of the report's further claim that the handset will be announced on September 11th. A date with a back story that instantly resonates with everybody -- particularly those in the U.S. -- it seems very, very unlikely that the country's foremost company would hijack a day of national mourning to announce its Next Big Thing.
With Fridays in September usually favored by Cupertino in releasing its annual smartphone upgrade, Friday 18th could be right on the money. It was, after all, Friday 19th September 2014 that both the
iPhone 6
and
iPhone 6 Plus
graced us with their radical redesigns. But the keynote for those devices, which also gave us an early peek at
Apple Watch
, took place ten days earlier on Tuesday, September 9th. Thus, if anything, we'd expect the showcasing of the sequels to fall on Tuesday 8th this year, and certainly
not
on 9/11.
The report on the matter notes that
"insiders from Foxconn"
have apparently confirmed the information. We're taking this with a pinch of salt for now, but with suggestions that a
pink iPhone model
is on the horizon, perhaps anything's possible.
But are you, our wonderful readers, excited to see what Apple has in store? Let us know in the comments.