Apple iPhone 6s leaked doc reveals 12MP camera that can record 4K video
38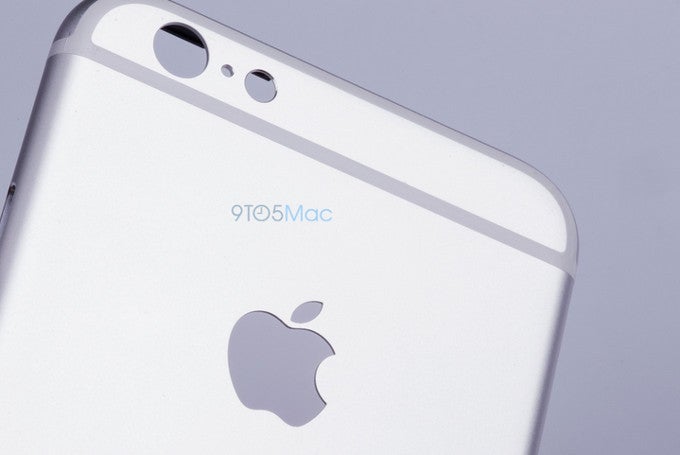 The Apple iPhone 6s and iPhone 6s Plus might not feature the fancy dual-lens camera technology that is rumored to bring a huge improvement in image quality, but the camera upgrade the two phones will come with will undoubtedly be significant: a new, 12-megapixel sensor with 4K video recording and 240fps slow-motion capabilities, according to a document leaked by an alleged Foxconn employee.
The original post of the document has been pulled, but - by the web's unwritten laws - nothing can ever get completely lost in the vast space of the web, and the schematics and leaked document have survived.
The documents mention internal model number N66 for the iPhone 6s and N71 for the iPhone 6s Plus, and states that both will pack the new 12-megapixel sensor. The two are also expected to finally get a long-due upgrade to 2GB of RAM. Interestingly, this rumor also lists a 5-megapixel front camera on both, and that would be quite the jump from the current 1.2-megapixel selfie shooter.
The iPhone 6s family is said to get a 12MP camera with 4K video recording
The iPhone 6s family puzzle has started revealing itself quickly in just the last couple of days when we saw the first images showing the external housing of the new iPhone, which basically confirmed that Apple will not make any cosmetic changes to the beautiful aluminum body of the phone. Rumors persist that the only novelty in the visual style of the iPhone 6s series will be an additional rose gold/pink color option. Some changes are also due on the inside where the chips are expected to be laid out differently, as Apple is expected to use a smaller system-on-a-chip, possibly leaving spare space for a larger battery.
Just yesterday, we learned that the new iPhones will also use new Category 6 4G LTE modems of the Qualcomm '9X35' Gobi kind. The new modems will allow theoretical peak speeds of 300Mbps on the downlink on LTE, double the previous maximum of 150Mbps.
The only rumor that has been circulating for months on end - and still is - mentions that Apple will adopt 'Force Touch' functionality in the new iPhones, and that could be the big software highlight of the gadget. Force Touch was first introduced on the Apple Watch, and then on the new Macbook, and it allows you to apply more pressure to your taps to differentiate between a regular, 'light' tap and a 'force' touch.
The iPhone 6s family has allegedly already gone into early production in China, with a ramp-up to volume production expected to start in the near future.
Recommended Stories