iPhone 6 rumored to include LTE-Advanced, but we're skeptical
5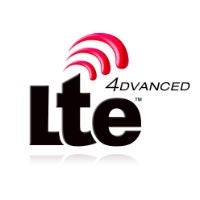 Look, everyone wants a great iPhone with everything we've ever hoped would be in there, but in the excitement of the rumors, people tend to forget about what is likely and focus on the more dreamy features. For example, earlier today, there was a rumor about the
iPhone 6 getting NFC
, which seems highly unlikely given the state of NFC. Now, there is a rumor that the iPhone 6 will include LTE-Advanced, but again, we're not so sure.
First, the reasons why the rumor is even worth reporting in the first place. The report is claiming that Apple would be going with an older chip that would only support Cat-4 LTE-A, which is the 150Mbps spec, rather than the newer Cat-6 spec which is rated for 300Mbps. Using the older version isn't a huge upgrade, but it also wouldn't lead to much of a battery life hit. And, while LTE-A is still only available in a few markets around the world, it has a much wider rollout than Cat-6, which still only exists in South Korea. AT&T has even rolled out LTE-A Cat-4 in some markets in the U.S., though it is the only carrier to have done so yet.
And, really, that's the biggest reason why we don't expect Apple to offer LTE-A: the service isn't widespread enough. Apple is always looking out to protect its reputation. If it includes LTE-A, it will want to market heavily on that fact, but doing so would give many people hope for speeds that are impossible, because the wireless networks haven't caught up yet. Just remember how long it took Apple to adopt LTE in the first place, because of battery concerns and because it was waiting for the service to mature.
It would be a nice addition for some users, but we're in the believe it when we see it camp.