iPhone 5 rumors clash: complete redesign coming in August meets iPhone 4 lookalike coming September
21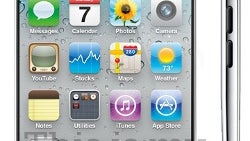 In the land of Apple rumors, the next-gen iPhone has deserved an honorable place, and that's why we're not even surprised to see
conflicting information
coming from "two people familiar with the plans," quoted by
Bloomberg
, and a "reliable source" sharing his insights with
tech blog BGR
.
First was BGR's "reliable source," who reiterated earlier talk about a
complete redesign of the next-gen iPhone
, but couldn't confirm whether that would materialize in a teardrop design suggested by another tech blog Thisismynext earlier. The source also mentioned that "it's quite possible" that Cupertino might break the news at an early event in the
beginning or in the middle of August
with availability in the last week of the same month.
Next however, Bloomberg published an article backed by information from "two people familiar with the plans," who
claimed quite the opposite
: the
next-gen iPhone will closely resemble the current iPhone 4
, but come with a better A5 chip and an 8-megapixel camera. The usual June release was pushed so the phone's launch could coincide with Apple's release of iOS 5, the latest version of its mobile platform. The publication mentions that the next iPhone will only begin production in August, while the official
introduction
will be later in
September
.
Bloomberg's insiders also hinted that Cupertino is working on the next iPad which will feature a higher-resolution screen -
"one-third higher than that of the iPad 2."
But it will also feature a more responsive touchscreen, according to the source.
But finally, it all comes down to the sources and – unsurprisingly – in both cases they chose to remain anonymous. The key to solving the mystery might lie in the fact that
"Apple has indeed been giving some developers access to a device known as the iPhone 4S — an iPhone 4 with upgraded internals,"
as BGR mentions. That could explain what Bloomberg's sources are talking about, or could it be that BGR was misguided? We could also guess that Apple will release two separate phones, but that's only a speculation in what has become a prediction game. Feel free to place your bet in the comments below!