iPhone 4S now goes for $114 at Walmart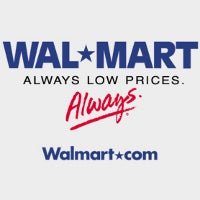 Apple's iPhone easily beats all other handsets in sales quarter after quarter, and even the slightest drop in price results in huge crowds getting the handset. Now, Walmart has the best deal out there with the
iPhone 4S price dropped to $114 for the 16GB model
.
The deal was caught by the Cult of Mac in Edmond, Oklahoma, and we don't know whether it's a local affair, or a nationwide promo, so you'd better check with your local Walmart. It seems that only some stores have this offer.
The price cut brings the cost of an 8GB iPhone 4 to $34. Overall this means that the cost of AT&T upgrades and new activations drops by $54 (for the iPhone 4) and $74 (for the iPhone 4S).
Last year, we saw the same cuts in Walmart a month before the iPhone 4S arrived, but now it seems way too early for the next iPhone, but you never know what's Apple got in store.