iPad Air vs iPad 4 vs iPad 2: specs comparison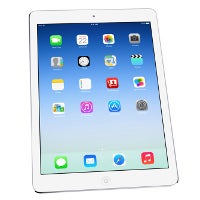 Well, even though we weren't exactly caught by surprise by the offerings of the fifth-generation iPad, Apple has at least surprised us with the name of its new full-sized tablet. So, here it is, the iPad Air, and boy does it deserve the new name! The iPad Air is extremely thin and weighs just 16.86 oz (478 g), which is a great improvement compared to the iPad 4's 23.35 oz (662 g). So, that's OK, but what about the other specs of the new tablet? How's good's the new processor, how does it compare to its predecessor? And perhaps even more importantly, exactly how does it compare to the specs sheet of the iPad 2? Why is that? Well, it's because the iPad 2 actually stays on sale as a more affordable tablet starting at $399.
As you can imagine, starting November 1, there will be a lot of users wondering which one to pick up, and so what better way to find out than to take a close look at the exact differences between the two? Of course, keep in mind that specs aren't all, and there are some things that cannot be seen or felt on paper, but still, a good old specs comparison remains one of the most informative ways of finding out which device would be best for you. Isn't that right?
Display
Technology
IPS LCD
IPS LCD
IPS LCD
Features
Ambient light sensor, Oleophobic coating
Oleophobic coating, Ambient light sensor
Oleophobic coating, Ambient light sensor
Hardware
Apple A5
Apple A6X
Apple A7
Dual-core, 1000 MHz, ARM Cortex-A9
Dual-core, 1400 MHz, Cyclone, 64-bit
PowerVR SGX543MP2
PowerVR SGX554
PowerVR G6430
Internal storage
64GB
128GB
128GB
OS
iOS (9.x, 8.x, 7.x, 6.1, 6.x, 5.1, 5, 4.x)
iOS (10.x, 9.x, 8.x, 7.x, 6.1, 6.x)
iOS (12.x, 11.x, 10.x, 9.x, 8.x, 7.x)
Camera
Rear
Single camera
Single camera
Single camera
Main camera
5 MP (Autofocus, BSI sensor)
5 MP (Autofocus, BSI sensor)
Specifications
Aperture size: F2.4
Aperture size: F2.4
Aperture size: F2.4; Focal length: 33 mm
Video recording
1280x720 (HD) (30 fps)
1920x1080 (Full HD) (30 fps)
1920x1080 (Full HD) (30 fps)
Recording format
H.264, MOV
Features
Video calling
EIS
Time-lapse video, EIS, Video calling
Front
0.3 MP VGA
1.2 MP
1.2 MP
Video capture
640x480 (VGA) (30 fps)
1280x720 (HD)
1280x720 (HD) (30 fps)
Design
Dimensions
9.50 x 7.31 x 0.34 inches (241.2 x 185.7 x 8.8 mm)
9.50 x 7.31 x 0.37 inches (241.2 x 185.7 x 9.4 mm)
9.45 x 6.67 x 0.30 inches (240 x 169.5 x 7.5 mm)
Weight
21.62 oz (613.0 g)
the

average

is 16.3 oz (464 g)
23.35 oz (662.0 g)
the

average

is 16.3 oz (464 g)
16.86 oz (478.0 g)
the

average

is 16.3 oz (464 g)