iPad Air 2 for $180 here!
51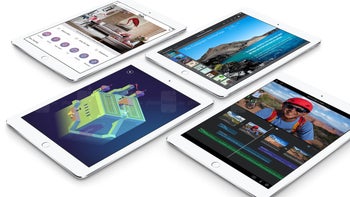 | Product | Condition | Location | Price |
| --- | --- | --- | --- |
| iPad Air 2 16 GB Wi-Fi | Factory Refurbished | eBay | $179.99 |
As per our
iPad buying guide
, the
iPad Air 2
is a great tablet to purchase, even if Apple has stopped selling it on its website. Currently, if you go to the store, you can either buy a really expensive iPad Pro, or go for the baseline,
$330 iPad
. But we'd say that hunting for a nice deal on the good ol' Air 2 is a good idea!
Why do we like it so much? Well, it's slightly thinner and lighter than the iPad 9.7 and it has an anti-glare coating applied to the display — something that the new unit does not have. The Air 2's hardware is still plenty adequate and its only downside is that it does not support the Apple Pencil stylus.
Today, we have a factory refurbished iPad Air 2 16 GB for $179.99 — that's probably the cheapest price we've seen so far. You get a 30-day money back guarantee, in case you are not happy with your refurbished unit. It's worth noting that 16 GB is not a lot of storage in 2018, but as long as you use the Air 2 for basic tasks and only keep two or three games on it at a time, you will be able to enjoy a great tablet experience at this low cost.
Alternatively, you can use it as a backup, a second tablet for iOS music production, or a testbed for new iOS beta builds, if you are a fan of that.