iPad 2 touted to be a record breaker by analysts
13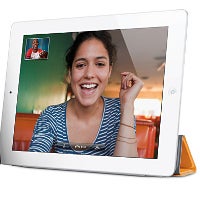 The majority of people may have described the
iPad 2
as "evolutionary" rather than "groundbreaking", but our guess is that Apple's employees are quite glad when they read what the analysts say - and the analysts say the new Apple tablet will be a record breaker.
As you know the iPad 2 is
already available
(more info about carriers, locations and data plans
here
), and several analysts have predicted that the second coming of the Apple tablet will be more successful than the first one - and this speaks volumes given the fact that the original
iPad
is the fastest-selling consumer electronics product in history measured by revenue.
According to Brian Marshall, an analyst at Gleacher & Co, the iPad 2 will sell more than a half million units in the first 24 hours in which it's available, while his colleague Tim Bajarin says its sales in the first two days will be half million units. Other experts, working at Rodman & Renshaw LLC and Piper Jaffray & Co., also calculated that the iPad 2 will be a better selling product than its predecessor - just to illustrate, Apple managed to ship 300 000 iPad units to the end consumers in the first 24 hours of its release.
Tim Bajarin explains:
"Competitors are going to be chasing Apple for many years."
His colleague Ashok Kumar, who is an analyst for Rodman & Renshaw claims that "the iPad 2 is essentially the tablet market", while adding that he predicts the new Apple tablet will sell 35 million units in 2011 - which he says may turn out to be a conservative estimation.
One of the stated reasons why the iPad 2 will be a best seller - beyond the fact Apple has a head start in the tablet market - is that this market is the fastest growing consumer-electronics segment - in 2009 only 90 000 tablets (he probably means tablet PCs) were sold, while in 2010 this number was more than 10.3 million units. Another reason is that two carriers, 236 Apple stores and plenty of online retailers are to offer the tab - which virtually ensures that everyone who wants to buy the new Apple gadget will be able to do so in the next day or two.
Now that the iPad 2 is available, it's time to ask you - do you plan to buy the next-gen Apple tablet?
source:
Bloomberg