iOS users installing iOS 5.1 quickly
43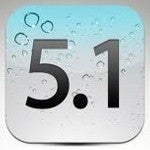 David Smith is the developer behind the Audiobooks app on the Apple App Store. With over 100,000 weekly downloads for both his free and paid versions, Smith is privy to some meaningful information
about the behavior of iOS users
. Since
iOS 5.1 launched on March 7th
, the OS update has hit the ground running which Smith says is because Apple now offers OTA (Over The Air) updates. After just 5 days after iOS
5.1
was released, 50% of Smith's customers with OTA capabilities had already updated. After 15 days, 77% of his customers who can use the OTA method, had installed iOS 5.1. When he goes back to include iOS 3 and iOS 4, both of which
can not update via OT
A, the percentage of Smith's customers updating to iOS 5.1 was 61%.
It
took iOS 4 a month to reach 50% usage
based on web traffic. While that figure can't be directly compared to the figures that Smith compiles from app usage, it does show that adding OTA as an option for installing updates made the adoption rate climb faster than in the past. Smith adds that the current adoption rate for iOS 5.1, at 61% of those using his apps,
just about equals the rate that Android users have had with Android 2.3
. Android 4.0 is currently used by just 1.6% of Android users after 5 months. But the blame for that appears to be from the manufacturers and carriers rather than the end users..
Apple started OTA updates with iOS 5 and the only other update to allow such installation was iOS 5.1.