iOS 5.1 launches today, brings Siri in Japanese
7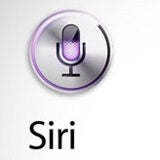 We're covering today's massive Apple event in San Francisco and iOS and Siri were the first things CEO Tim Cook had on his list of announcements. With iOS sales reaching the stunning 64 million just this last quarter, the operating system that's powering those Apple devices got bumped up to iOS
5.1
.
With it Siri is ending up on more phones than ever. The humble virtual assistant has now learned Japanese in addition to the three existing languages - English, German and French.
"Siri in Japanese is a part of iOS 5.1. It's available today. And we're rolling it out in Japan over the next few weeks,"
Tim Cook said.
In addition to having iOS 5.1, Apple users will get something more in their iTunes cloud storage - movie support.
source: Apple