Two billion devices run iOS globally, a huge milestone
14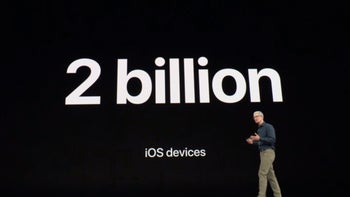 Apple today announced a pretty huge milestone for its iOS operating system - it's now the backbone of a whole lot of 2 billion devices around the world. This was announced in the very beginning of Apple's September 12 event, which is still ongoing at the time of writing.

Needless to say, that's some healthy competition to Android, which is also powering a big chunk of electronics around the globe.

Tim Cook did not mention a breakdown between the iPhones and iPads comprising this humongous tally, but it's logical to assume the iPhone vastly outnumber their larger brethren.
As the Apple event is still going on at the time of writing, so we'd expect more to be mentioned of iOS' future once the new iPhones get unveiled.