iOS app Matter lets you make amazing photographs and paintings with shiny 3D objects
6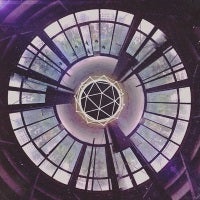 Photography enhancement apps are a dime a dozen on iOS, that's why it takes a pretty special one to stand out among its peers. One such as Matter. This app lets you turn your photos into works of art by arranging 3D objects of many shapes and sizes, and fitting them inside the composition with a variety of filters, reflections, shadows, and translucency. It's hard to picture what this app can do without seeing screenshots of what's possible with it. So check out the app screens, user creations, and the trailer below. If you're able to shoot awesome photos, we envy you - this app will make things that previously required elaborate 3D modelling skills possible with just a few taps.
Matter lets you choose out of four packs of illustrious 3D objects, ranging from simple geometric shapes to complex structures only possible in a virtual world. Nevermind what kind of object you choose, its shadow's position, opacity, and strength can be adjusted and made as (sur)realistic as you need them. And if static compositions aren't enough for your creative vision, you can export videos with animated loops of 3D objects spinning, pulsing, and hovering. When you're done, share on Instagram and feel the shower of "where did you find that app?!" messages.
To top it off, Matter has a polished interface with unique color and design schemes that make it feel at home on iOS. Sadly, the app is an Apple exclusive, but we're pretty sure an equally capable analog for other platforms is hiding in there somewhere. Matter costs $1.99.
Download Matter:
iOS