iOS 9 code reveals that the rumored Apple iPad Pro could come with a 2732 x 2048 display
21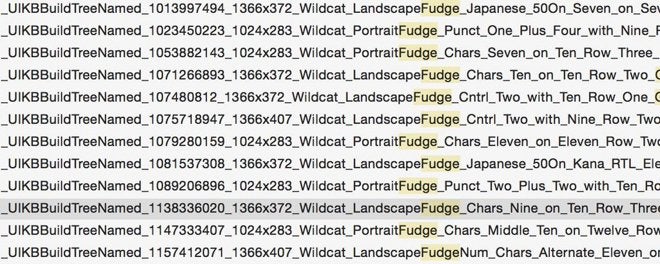 Earlier today, we told you that the
iOS 9 keyboard now comes with a new layout
, one that will apparently work only on the upcoming iPad Pro / Plus, the oversized Apple iPad version that is said to be under development
since late 2013
. As it turns out, a new discovery made by a Chinese developer in the iOS 9 source code reveals that the tablet could come with a display that runs a resolution of 2732 by 2048 pixels.
Although the iOS 9 source code actually references a display with a resolution of 1366 by 1024 pixels, developer Hiraku Wang claims that, due to Apple's display scaling system, there's a very good chance for the iPad Pro to come with a 2732-by-2048 display. If this turns out to be accurate, and the iPad Pro actually comes with a 12.9-inch display as often rumored in the past, the iPad Pro display will feature a PPI of 267, which is exactly on par with the PPI of the
iPad Air 2
. This consistency in PPI densities would mean that apps designed for the iPad Air could scale up seamlessly on the larger screen of the iPad Pro.
Last year, rumors argued that Apple had a tough time figuring out whether the market is ready for a larger iPad. Ever since Apple unveiled the iPad-only split-screen
multitasking feature in iOS 9
, however, rumors regarding a potential larger iPad Pro started gaining inertia once again. At the rate that new evidence is piling up, chances are that the iPad Pro will be announced this year, although we will not know for sure until Apple actually unveils the device.