iOS 8 vs iOS 7 visualised: here's what has changed
35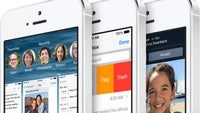 While the new
iOS 8
is already in developers' possession, the great majority of iPhone and iPad owners won't get to experience it first-hand until later this year. That's because the version made available by Apple is just an early beta – an unpolished release made for devs to tinker with – while the final variant's release is still several months away.
Nevertheless, those who want to take a sneak peek at Apple's OS, yet don't have a developer account, aren't out of options. One of them is to figure out how to
install the iOS 8 beta
on their iDevice. Another is to explore our
preview of iOS 8
, which we posted several days ago. And now, there's a third option – we present you with our side-by-side comparison between iOS 8 and iOS 7. Take a look at the many changes coming down the road for iOS.
Recommended Stories