iOS 6 beta 3 heads to developers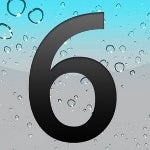 The next beta update for iOS is now available.
iOS 6 beta 3 can be downloaded as an OTA update
for those who currently have iOS 6 beta 2. The update is also on the way to the Apple Developer Center. While no one knows what changes are on the update, it is assumed that it contains bug fixes and enhancements to performance. So far, there is a new Maps section in settings to control the language used for labels. You can choose either miles or kilometers, for example. You can also control the volume of the voice giving you turn-by-turn navigation.Instead of written words, Safari now uses glyphs for
bookmarks, reading list, and history
.
When released this fall to the general public,
iOS 6 will have more than 200 changes
including the new Apple Maps app
powered powered by Tom Tom
with 3D Flyover, improvements to Siri, Facebook integration, improved call features, enhanced Safari and email and Shared Photo Streams for iCloud to name just a few.
source:
9to5Mac
via
Engadget