iOS 6 adoption jumps to 15% in a mere 24 hours
32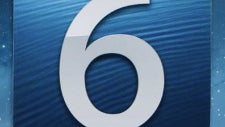 There is one thing about Apple launches we still find kind of magical. Not really magical, but definitely enchanting - the way iOS updates massively start rolling out and in a day or two - and boom! - you have a huge number of users on the latest and greatest of the platform. And that's just happened again with iOS 6 and to an even greater extent.
Adoption rate of iOS 6 has jumped to 15% in the first 24 hours
, according to a report from online advertising network Chitika. iOS 5 in comparison took five days to reach 20% penetration, and it seems certain that the new version of Apple's mobile platform will beat that.
Google's awesome performance-driving Android 4.1 Jelly Bean update in comparison, months after its launch, is still adopted by just around 1.5% of users. This number will surge in October and November, but still we're talking months, not days.
Apple's update to iOS 6 is a gradual step in building up the mobile operating system that started it all in 2007. It brings 200 new features, most of them incremental updates, save for the new Maps app that replaces Google Maps (and is hugely disappointing at that).
source: Chitika via
BGR
iOS 6 on 15% of iOS Devices 24 Hours After Public Release

On September 19th, 2012 Apple pushed iOS 6 live, making updates available over-the-air and through iTunes. The latest version of Apple's mobile operating system offers a significant number of new features; such as Facebook integration, an upgraded Siri, and turn-by-turn navigation. While many of these new features were met with great fanfare, some, such as Apple's in-house Maps app, failed to impress. It can be hard to please everyone with a new product release, but do the improvements packed into iOS 6 meet the standards that Apple's user base has come to expect?


After being available to consumers for over 24 hours, Chitika Insights tapped into Chitika Ad network data to answer this question. To determine the success of Apple's latest mobile operating system, Chitika Insights took a look at the adoption rate of iOS 6 across all iOS devices.


To quantify this study, Chitika Insights took a sample of millions of mobile ad impressions coming out of the Chitika Ad network ranging from September 19th to September 20th 2012. The growth rate of iOS 6 was then compared to total iOS Web usage using a time series to illustrate the rate of adoption of the new OS.


Pre-release iOS 6 exhibited low levels of usage due to developer activity. Following its release during the afternoon of September 19th, adoption levels soared despite high loads on Apple's servers. Yet, within 24 hours, iOS 6 adoption had already reached levels above 15%. This level of adoption is a significant development and a testament to the vertical product structure Apple dedicated itself to, particularly when compared to Android's latest operating system (Jelly Bean) which only saw a 1.5% adoption rate within its first two months.