iOS 6 Review
71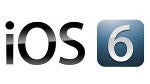 September 19 has come, and for iPhone, iPad and iPod touch users, this means only one thing - iOS 6 is here! Having the new OS up and running on our iDevices in no time, we've had enough time to check it out and lay our thoughts on paper... that is... the digital kind of paper that our website... is, and... stuff.
Yeah, so, iOS 6 - disappointing to some, but inspiring to others - did Apple really manage to provide a substantial update to its venerable mobile operating system, or did it just add a few gimmicky features, trying to make it look new, distracting from the aging visuals that many want to see renovated? We'll try to answer all of these questions and more - right here, right now.
When the first version of iOS shipped on board the iPhone in 2007, it was a revolution. Smartphones at that time had software that was more like baby-software and were quite slow, buggy and unintuitive. With iOS, it all changed in an instant. Just like that, users had a beautiful interface, smooth and precise navigation throughout the interface and some very capable tools, such as Safari, which redefined web browsing on a mobile device.
The momentum that the iPhone had, powered by its iOS platform, was enormous, but when iOS 2 came the next year, it became even bigger, thanks to the App Store. It took the competition some four years in order to catch up with the iPhone, but now that we finally have two pretty equal contenders in the form of iOS and Android, we're examining each new platform version with great interest, following the development of this great rivalry.
User Interface
The latest version of iOS has just come out, and, as always, it has brought a host of new features. To many users' disappointment, though, Apple has decided to postpone the redesign of the platform for at least another year, or maybe even more. Actually, the problem with the visuals of iOS isn't that they don't look good. Quite the contrary - iOS continues to look better and arguably more refined than any other mobile phone/tablet UI out there, with stock Android 4.1 coming close, but not quite there yet. The problem with its visuals, though, is that they haven't gone through a serious overhaul ever since the launch of iOS 1. As a result, some users have grown tired of looking at the same old grid of applications.
Growing tired of seeing more of the same is not a major issue though, when you don't have any real flaws in the operation of your platform. However, what we can identify as a more serious problem is the static character of the main screen. With the faster processors and data connections of today, it is totally possible to bring information to users in a quicker and more effective way. We're not saying that Apple should just start placing widgets all over the place, but some solution that will allow built-in as well as third-party apps to display more live information right from the homescreen would be very beneficial.
So, you already know now that iOS 6 looks almost exactly the same as iOS 5, which can be seen as both a good and a bad thing. Overall Apple surely doesn't feel too pressed to renovate the UI, and is probably taking its time until it's gotten it right.
Features
Sure Apple isn't doing much work with the appearance of its mobile software these days, but it's constantly adding new features to expand its functionality. iOS 6 is an important step forward, as it makes some intriguing moves like ditching the Maps application (powered by Google) and replacing it with the new Apple-made Maps app. It also brings other useful stuff such as Facebook integration, FaceTime over celluar and vastly improved Siri, among other, more subtle things.
The great thing about having
Apple's own Maps app
on board is that it offers free 3D maps and turn-by-turn navigation (only on iPhone 4S, iPad 2 and newer devices). The data is comprehensive - courtesy of Yelp, there are over 100 million business listings, and there's even crowd-sourced traffic and accident info. However, if you directly compare the number of POIs with that of rivals such as Google Maps and Nokia Maps, the gaps in Apple's new offering quickly start to emerge. Especially if you're viewing maps outside the U.S., you'll notice that even bigger cities are stripped off much additional information like businesses and other POIs. Apparently, not too many people have been using Siri to get answers to the important questions in their lives, so the devs from Apple have decided to give it an additional task - to handle the voice directions in Maps. The app works pretty decently when it comes to general voice-guided navigation though, on par with competitive products. Of course, you still need to have constant internet connection for it to work, similarly to Google Maps.
A really cool new feature in Maps is Flyover. Some of the major cities in the world have been fully recreated in 3D, allowing you to fly around, discover different stuff and feast your eyes. It's really cool if you happen to live in one of those cities. As you might have heard, though, it too isn't perfect yet. Actually, it's far from perfect, as users have been quick to discover many glitches and inaccuracies. And sometimes, the 3D models of some cities aren't really as spectacular as Apple describes them. The worst thing about this feature is that its use is quite limited as of now. Sure, it's cool to fly around and admire that achievements of human architecture, but we can imagine that people will soon forget about it and just stick to normal map views. Anyways, it's worth noting that Apple's new Maps is not a final product. Pretty much all navigation solutions are a work in progress, and this fully applies to the new Maps. With this first release of Maps, Apple has taken care of the basic services - map data, 3D maps and voice navigation, but obviously it couldn't perfect the additional features to the point where they would be comparable with the competition. With that said, the company has confirmed that work on Apple Maps is continuing, so iPhone users should soon start to notice the improvements.
The newly-added
Facebook integration
works in pretty much the same way as the Twitter integration. You can log into your account from Settings, and this will let you share stuff easily, as Facebook will appear as an option anywhere there's sharing functionality. Apple has prepared an API for it, so developers can also integrate Facebook sharing in their apps. But it doesn't stop there. You can now quickly update your FB status from the notification center (just like Twitter), and you can also like apps in the App Store. Once signed in, you'll be shown what your friends have liked. Remember, sharing is caring!
When we said the devs have given
Siri
some extra stuff to do, we meant it! Not only is it in charge of voice directions, but it has had to learn about tons of new stuff including sports, movies and restaurants. That's right, you can now ask it whatever you wish from those areas, and it should be able to provide a relatively in-depth answer for you. Other than that, the concept is pretty much the same - you just press and hold the Home button for a couple of seconds and Siri's ready to hear your inquiries.
The new functionality of Siri is much-appreciated, as it tries to provide, or at least ease you in getting more information about that which you're looking for. It can give you player or actor bios, you can search for movies starring a certain actor or by a certain director, or you can ask it for match scores. If you're looking to find a cool place to eat, Siri can also do that for you by scanning your vicinity, and thanks to its integration with OpenTable, you can make a reservation straight from Siri. If Apple continues to enhance this software like this, it may soon become a much more widespread tool for discovering information and interaction. But this will only happen if Apple can fix Siri's performance issues. Of course, whether or not you'll get the info you're looking for promptly, depends on a number of factors, from the load of Apple's servers, to the speed of your internet connection, but during our test, we did find Siri to work a bit too slowly at times. We also found it to be somewhat inconsistent with its answers. Sometimes it would know just enough about a certain popular artist, and pretty much nothing about another pop artist, asking you if you want it to do a web search instead. In terms of voice recognition, we think it's about equal to Google's offering, which means it's good but not perfect yet. It doesn't understand the context well enough yet. For example, when we asked it about the score from Manchester United's last match, it had no difficulty providing an answer. However, when we asked it the same about Fulham's last match, it could never fulfill our request, because it couldn't understand the word "Fulham" correctly. Had it taken notice of the fact that we also used the words "score" and "match" in the same sentence, it probably would have understood that we were trying to say "Fulham", and not "fuller".
All in all, as things currently stand, Siri can do some work for you, especially if you have lots and lots of apps, and you'd prefer to quickly launch them using voice, instead of having to search for them manually, but that's a pretty limited use, and it will probably remain this way, because it's still easier and hassle-free for people to just type what they are searching for in the Google search field, instead of having to deal with Siri's voice-recognition tricks.
There are some
other neat features
added to iOS 6, which isn't as ground-breaking, but still very nice to have. One such example is the ability to respond to a call by sending a pre-defined SMS, or the option to generate a reminder about the call for you, which can be really useful. The Do Not Disturb feature, on the other hand, will mute calls from people that you haven't specified as "favorites".
Apple has also completely
redesigned the App Store, iTunes and iBookstore
. Their new style brings more visual rather than functional change. However, even though the new apps might look a bit flashier, we're not at all certain if they have become easier to use. In fact, it seems to be quite the contrary to us, as one can now see less information on one screen.
All in all, most of the stuff that Apple has added to iOS 6 isn't anything unseen, but, typically of Apple, it's well implemented. All features, even the 3D maps in Flyover run very smoothly (on compatible hardware), and overall there's this ubiquitous sense of stability and responsiveness while working with the platform. Obviously, the time for a radical makeover of iOS is yet to come for Apple. The company has taken the road of the incremental updates, which works pretty well for it, as can be seen. But it works well only because there's this very advanced and perfected machine that offers a terrific user experience that remains unrivaled in many categories even to this day. With agressive competitors like Google's Android and Microsoft's Windows Phone, however, Apple might want to step its game up a bit when it comes to its future releases.