iOS 5 hints at new iPad and iPhone models, works well on an iPhone 3GS
7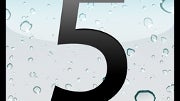 The
iOS 5
beta has been making the rounds since yesterday, and a lot of folks installed it, since it's a fairly simple process, if you ask Google. Buried in the coding, however, are hints towards upcoming Apple devices, as usual.
Crafty people managed to unearth references to two upcoming iPhone models, the "iPhone4,1" and "iPhone4,2" as well as an "iPad3,1" and "iPad3,2". The Verizon iPhone 4 was referenced as "iPhone 3,3" in the beta of the previous iOS version, months before it hit retail. These might be versions for different carrier networks, or the versions after the next, already in the works. What the source finds interesting, though, is that there was no reference to newer models in the iPod touch line.
Well, iOS5 is not only a forward-looking mobile OS, but backwards compatible, too. Its beta has already been installed on an
iPhone 3GS
, contrary to
what someone hinted last week
. Apple had a disclaimer when announcing the iOS 5 compatibility with the iPhone 4, iPhone 3GS, iPad 2, iPad, and iPod touch 3rd and 4th generation, that
not all features might be available on all these devices
.
It might have meant that the split keyboard won't be present on the iPhone 4, of course, which is a no-brainer, but also that in older devices, like the iPhone 3GS, some features might be absent. So far iOS 5 seems to be working fine on the 3GS, at least in the major areas like Notification Center, Twitter integration, Newsstand, the exposure/brightness gesture in the Camera app, as well as the Reading list in Safari.
Some features, however, like on-device video editing and Safari Reader are not present, but let's not forget this is a beta version, hacked to work on the iPhone 3GS, so we'll save judgment for the final release. Have a look at how the iOS 5 beta behaves on an iPhone 3GS in the video below.
source:
RedmondPie
&
MacRumors