With the iOS 12.1 update, Apple's processor throttling comes to the iPhone 8/Plus and X
81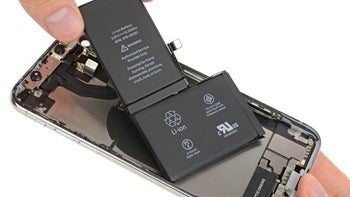 Today's lithium batteries are rated for a certain amount of charge cycles before they start degrading in terms of capacity or ability to provide peak current. This simple fact led to a real
#batterygate
scandal when Apple
acknowledged
that iPhones with aged or weaker batteries will take a hit in peak performance, in order to preserve their internals better.
Chipsets and other hardware are becoming ever more powerful and demanding, especially Apple's AX line of processors, resulting in going over the fence when trying to extract stronger current from a weaker battery. At that time, older iPhones employed shutdown procedures to safeguard the electronics in certain extreme scenarios.
Apple tried to remedy the situation with the iOS 10.2.1 update, smoothing out the peak battery demands by dispersing them over several quick cycles. That meant throttling the processor's power, and resulted in 80% fewer iPhone 6 shutdowns, Apple reported at the time, but it also made older iPhones feel comparatively slow.
Apple kept this "performance management" system in the next iOS updates, too, with the ability to switch it off in the battery settings if desired. Once the battery in your iPhone 6 or 7 aged enough, for instance, they became a bit slower and less responsive unless you cracked them open and changed the power bank with a brand new one
at Apple's expense
.
Starting with iOS 12.1, iPhone 8, iPhone 8 Plus, and iPhone X get Apple's 'performance management' option
When it comes to newer handsets, however, Apple's support pages on the matter said that the "
iPhone 8 and later use a more advanced hardware and software design... As a result, the impacts of performance management may be less noticeable
..." The writeup, however, did include the ominous disclaimer that "
over time, the rechargeable batteries in all iPhone models will diminish in their capacity and peak performance.
" Now that the
iPhone 8
,
8 Plus
and
X
are more than a year old,
eagle-eyed reporters
noticed that Apple has changed the
support section
's wording as follows:
Additionally, users can see if the performance management feature that dynamically manages maximum performance to prevent unexpected shutdowns is on and can choose to turn it off … This feature applies to iPhone 6, iPhone 6 Plus, iPhone 6s, iPhone 6s Plus, iPhone SE, iPhone 7, and iPhone 7 Plus.
Starting with iOS 12.1, iPhone 8, iPhone 8 Plus, and iPhone X include this feature, but performance management may be less noticeable due to their more advanced hardware and software design.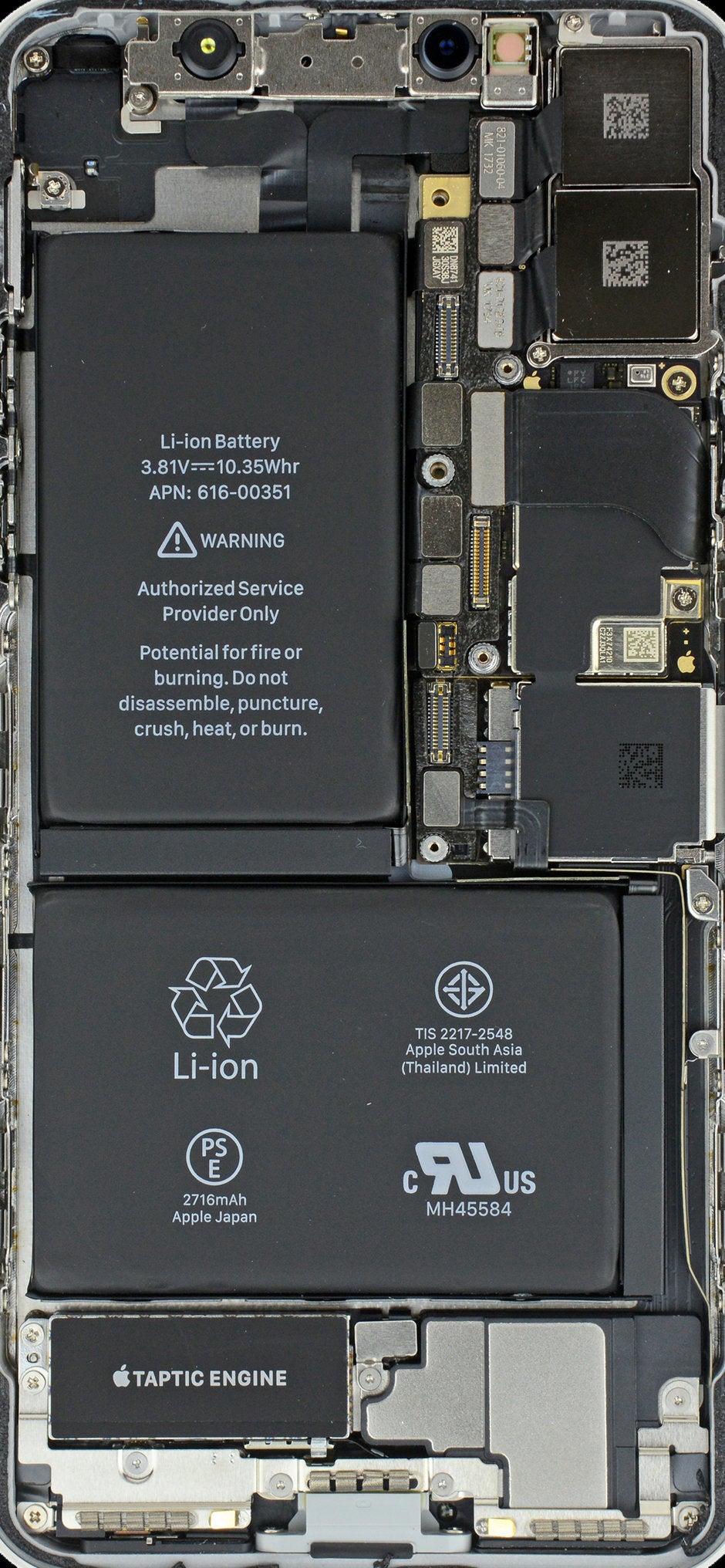 The iPhone X battery
As a reminder, Apple's iPhone throttling resulted in a huge community backlash and several lawsuits, forcing Tim Cook to out a letter of apology and Apple to commence its popular $29 battery replacement program in an attempt to regain the trust of users. Apple's decision to lower the price of iPhone battery replacements to $29 (from $79; 63% discount), is now about to go into reverse, it seems.
With the launch of the new
iPhone XS
,
XS Max
and
XR
, Apple updated a lot of the terms for trade-ins, insurance, and, yes, the battery replacement tags. Starting January 1, 2019, eligible phones from the iPhone 6 and up, will no longer be able to take advantage of the $29 battery replacement deal.
The price tag will go to $49 for older iPhones, while the new gear from the iPhone X and up, will be charged $69 for a battery swap out of warranty. That's still lower than the $79 tag Apple charged before #BatteryGate, and your XS or XR are unlikely to need the service in the foreseeable future anyway.
With the iOS 12.1 update, however, Apple's "performance management" aka processor throttling has apparently wiggled its way into the 2017 crop of iPhones as well, for better or worse. Granted, their battery cycle counts are not even halfway through, and the more frugal chipsets as well as the smoother iOS 12 should make the tradeoff between slowdowns or shutdowns unnecessary, but we'll keep an eye for any evidence to the contrary.
Recommended Stories