New iOS 11.2.5 bug: This Indian character will crash your iPhone and lock down the Messages app
24
A new plague is coming upon iOS 11.2.5 users and it's a nasty one.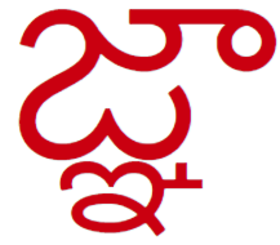 The wicked Telugu character that will crash your iPhone
It seems that a specific Indian character belonging to the Telugu language gets sent over iMessage or merely inserted into a text field will literally render your iPhone unusable. If you receive a message with that "malicious" character, your iPhone will reboot any time you tap the Messages icon as the system will unsuccessfully try to load the character time and time again.
As of now, there is no "easy" way of fixing things n your own - the best bet is to have someone send you a regular text message then try as you might to successfully enter the Messages app and delete the message thread containing the faulty character.
The bug seems to affect only iOS 11.2.5 users at the moment, and if you have a HomePod in your house, you are 100% vulnerable - this iOS version was a prerequisite to set up your HomePod in the first place!
That's totally not the first peculiar bug that has affected iOS devices. Just recently:
Those are fairly minor, but let's not forget the much more serious bugs that could
permanently damage your iPhone if you set the date back to January 1, 1970
, while a slightly-less harmful but unacceptable text-related bug plagued iOS in 2015: a specific string of
Arabic, Marathi, and Chinese characters sent through Messages
or another third-party app could continuously crash your iPhone. Oh, and let's not forget the random video file link that would crash your iPhone a few seconds after it unsuccessfully tries to play it.
We hope that Apple fixes this loophole with an incremental software update as fast as possible as it could lead to abuse from ill-willed third parties. A good food for thought though - one could really wonder how many other non-English characters in iOS will eventually make headlines with their notorious ability to expose glaring loopholes in one of the world's most popular software products.