iOS 11 bug prevents some users from typing the word "I"
28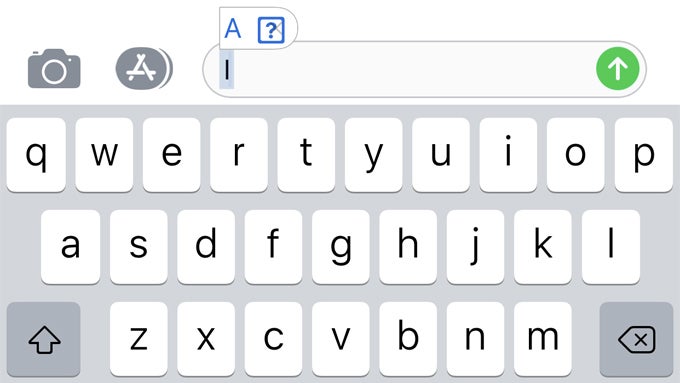 While some people are complaining that their Apple Watches are crashing upon asking Siri about the weather, a new bug discovered in iOS 11, or rather Apple's cloud-based predictive text system, is preventing iPhone users running the latest iteration of iOS from typing the word "I".
The strange bug causes the English first-person pronoun to appear as the letter "A", accompanied by a weird unicode character, when typed in a text field. The unicode character either appears as an unidentified "[?]" next to the letter "A", or as five horizontal bars stacked on top of each other, depending on the app that's being used.
The issue is reportedly affecting iPhone users running iOS 10 and iOS 11, as well as Mac users, since it has to do with Apple's cross-platform predictive text system. Basic troubleshooting, such as resetting the user's personalized keyboard dictionary or restarting the device does not fix the issue, Reddit users report.
According to
MacRumors
, Apple Support staff proposes a temporary workaround, which involves the "Text Replacement" setting. If you are affected by the bug, you can go to Settings > General > Keyboard > Text Replacement, and replace all uses of a capital "I" with a lowercase "i".
Recommended Stories