iOS 10 beta Q&A: ask us anything about the upcoming iOS update
28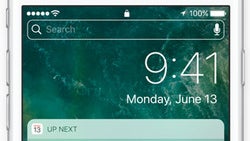 "Boy, I'm so going to enjoy the several months I have to wait until I get iOS 10 on my phone,"
... said no iPhone owner ever. And we can't blame anyone for being impatient: the latest update to Apple's mobile OS is huge on many levels. Those who have read our
iOS 10 preview
should know that already – we covered a great portion of the upcoming iOS 10 changes, including the features added in Messages, the redesigned widget system, and the new 3D touch actions.
But as extensive as our iOS 10 preview was, it didn't quite cover all changes in detail. Given how major the update is, it would have been impossible to comment on every single tweak in a reasonably long article. That's why we decided to dedicate a Q&A session to Apple's new software – to give you a chance to get the answers you seek ahead of the iOS 10 release. You know, stuff like whether Raise to Wake is reliable, whether a certain toggle is present in the Settings menu, or whether Siri now has a Homer Simpson voice option.
To be clear, we have the iOS 10 developer preview running on our
iPhone 6s
and
iPhone 6 Plus
. It would be fastest and easiest for us to answer questions about iOS 10 running on either of these two devices. Of course, this shouldn't stop you from asking anything you wish to know about iOS 10, whether or not your question is tied to any of the two particular iPhone models.
That said, let the Q&A session begin! Leave your questions in the comments section below, and we'll do our best to answer them. Our responses will come in a follow-up post which we'll share in the coming days.
Recommended Stories