Huawei's smartphone shipments dropped almost 60% in Western Europe last quarter
81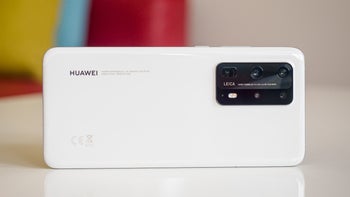 The smartphone market suffered a massive setback in the second quarter as the pandemic shut down Western Europe's biggest economies. But as
new data
shows, certain brands have already started to bounce back.
Samsung underperformed, but it was still number 1
A combined 28.8 million smartphones were shipped across Western Europe in the third quarter.
Samsung
accounted for an impressive 10.3 million units and led the market with a brilliant 35.6% share.
Samsung performed worse than the market average with a decline of 6.9% year-on-year. However, there is some very good news. At least for Samsung, anyway.
The South Korean company massively outperformed its Chinese rival Huawei, who briefly become the number one smartphone manufacturer in the world earlier this year.
As for the current quarter, there seems to be a lot of uncertainty. The holiday period typically brings along a sales boost, but Western European markets like the UK, Spain, and France are being held back by another wave of strict lockdowns.
Huawei had an awful quarter in Western Europe
Circling back to
Huawei
, it's clear that the impact of US trade sanctions is finally starting to show. That, coupled with a period of reduced economic activity across Europe, resulted in a terrible quarter.
It shipped 6.2 million smartphones and was the third most popular brand in Q3 2019. However, in Q3 2020, Huawei slipped down into third place. Market data shows that it only sold 2.5 million devices between July and September. That represents a decline of 58.7% and means it performed 9 times worse than the market average.
To make matters worse, Huawei's market share fell from 20% to 8.8%.
Apple experienced strong iPhone SE & iPhone 11 demand
Apple
maintained its position as the second most popular brand in Western Europe last quarter. And, despite not launching a new flagship iPhone lineup in September, its sales increased a little.
Specifically, the Tim Cook-led giant shipped 8.2 million iPhones in the quarter ending September. That's an increase of 0.1 million units versus the equivalent quarter in 2019.
Market share was also up. The brand accounted for 28.5% of all shipments in the region, whereas a year earlier that number stood at 26.4%.
IDC
says Apple's better than expected performance was down to strong iPhone SE (2020) sales and continued demand for the iPhone 11 series, which has since been replaced with the iPhone 12 portfolio.
Xiaomi and Oppo were the real starts last quarter
The biggest winners last quarter were undoubtedly
Xiaomi
and Oppo. Both brands benefitted from the downfall of fellow Chinese entity Huawei, putting them on a path that could eventually see them seriously challenge both Samsung and Apple.
Xiaomi was the third-largest smartphone manufacturer in Western Europe over the summer months with sales of 3.7 million units and an impressive 12.8% market share. Just twelve months earlier, the popular brand recorded 1.5 million shipments and held a market share of 4.8%.
These numbers ultimately mean that Xiaomi experienced a ginormous 151.6% sales jump across the region in Q3.
Even more impressive, however, was the performance of Oppo. The latter, which only entered the European market last year, solidified its position as the fifth most popular smartphone company and experienced unprecedented growth of 566.2%

Thanks to the introduction of new mid-range models, Oppo managed to ship a decent 900,000 units. That isn't much in comparison to other brands, but just twelve months earlier sales stood at 100,000 units.