One key supplier is standing by Huawei, but it may not mean much in the grand scheme of things
2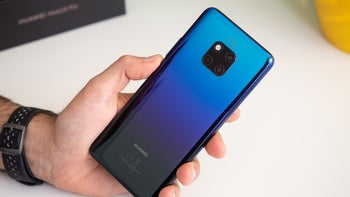 The Mate 20 Pro uses an Arm-based, Huawei-designed, TSMC-manufactured Kirin 980 SoC
It's no big secret that Huawei has found itself
in a world of trouble
as an indirect consequence of a brutal trade war between China and the US, with the
second-largest smartphone vendor
right now labeled a national security risk. Even though President Trump granted a
three-month reprieve
of a ban that was supposed to come into effect immediately after
last week's shocking announcement
, a series of major Huawei partners have chosen to cut their business ties with the embattled Chinese tech giant already.
Perhaps the most consequential name on this list of companies no longer willing to collaborate with Huawei is
Arm Holdings
, a British chip developer whose designs are crucial to the making of Kirin SoCs found inside every single Mate and P-series device to date. Interestingly,
Reuters reports today
TSMC is not following Arm,
Intel, or Qualcomm's suit
... yet, planning to instead continue its shipments to Huawei.
The Taiwan Semiconductor Manufacturing Company is the world's largest dedicated pure-play semiconductor foundry, providing essential help for
everyone from Apple
to, well, Huawei for the development of smartphone and tablet processors. Without TSMC, Huawei would need to work together with someone like Samsung to manufacture its Kirin chips going forward or move the entire production process in-house. The first option is tricky to implement for obvious reasons, while the second would be incredibly costly and hard to pull off in the short run.
It's therefore great news for Huawei that TSMC is not leaving the sinking ship of parts suppliers, but we probably shouldn't act too surprised about the Taiwanese company's latest statement on the matter. After all, Trump's ban is only set to impact Huawei's relations with American companies or, in Arm's case, companies whose products contain "US original technology." Besides, TSMC will continue to assess "the impact of Washington's decision to limit access to goods incorporating US technology", so its own decision could be reconsidered down the line.
Finally, it's important to highlight once again that Huawei's Kirin chips are unlikely to survive without Arm's support, so in the grand scheme of things, TSMC's business may not help the world's fastest-growing smartphone manufacturer as much as you'd expect.