Huawei shipped over 44 million flagship smartphones last year
22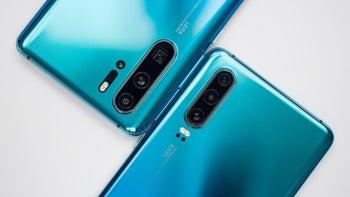 Huawei has been dealing with the consequences of a US trade ban since May but it still managed to experience a record-breaking 2019. The Chinese giant shipped an incredible 240 million smartphones and reported its highest ever revenue and profit numbers earlier today.
Parallel to this, Huawei has also
revealed
that it shipped a record number of flagship smartphones from its increasingly popular 'P' and 'Mate' lineups last year. Specifically, the company sold an impressive 44 million devices between January and December 2019.
That represents a massive year-on-year increase of 53% from the 28.7 million flagships it shipped a year earlier and it seems the Huawei P30 series is largely responsible for the success. The lineup proved so popular among consumers, in fact, that over 20 million devices were shipped within 8 months.
Huawei hasn't revealed the sales numbers for its Mate 30 series, but they likely aren't anywhere near as high. The smartphones don't ship with Google services on board and Huawei limited their availability outside of China to only a few markets.

How the company performs in 2020 is largely going to depend on the company's presence in China and the reception of the recently announced Huawei P40 series. The latter is available on several carriers across Europe but doesn't feature Google services or apps, something that could limit its appeal.
Recommended Stories