It's the biggest surveillance scandal of our times, check your iPhone for the Pegasus hack
2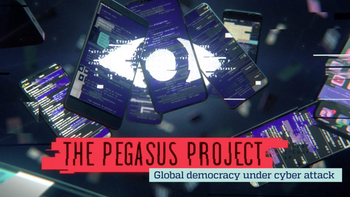 "
If 10 prime ministers, 3 presidents, and a king
," says a tweet about the surveillance scandal, aren't safe from the Israeli spyware that was only supposed to be used by law enforcement, what's left for a member of the general public who is someone's enemy, right?
How to check if you have the Pegasus spyware installed on your iPhone
Here's the official list of features that the Pegasus spyware guys say it can access on your iPhone:
Monitor voice and VoIP calls in real-time.
Siphon contacts, passwords, files, and encrypted content from the phone.
Operate as an "environmental wiretap," listening through the microphone.
Monitor communications through apps like WhatsApp, Facebook, Skype, Blackberry Messenger, and Viber.
Track the phone's location via GPS.
Why the iPhone? Well, the ability of the tool to detect the spyware on Android is somewhat limited, Amnesty International admits, and you can only check for compromised app installations or text messages and such. Here's what you need to do to probe your iPhone for Pegasus software remnants:
As you can see, the operation of finding if your iPhone has been Pegasus-compromised isn't very easy, but then again the NSO Group's software is pretty sneaky and powerful, forcing Apple to comment that
"attacks like the ones described are highly sophisticated, cost millions of dollars to develop, often have a short shelf life, and are used to target specific individuals
."