Razer CEO talks about the headphone jack: why is it missing on the Razer Phone?
27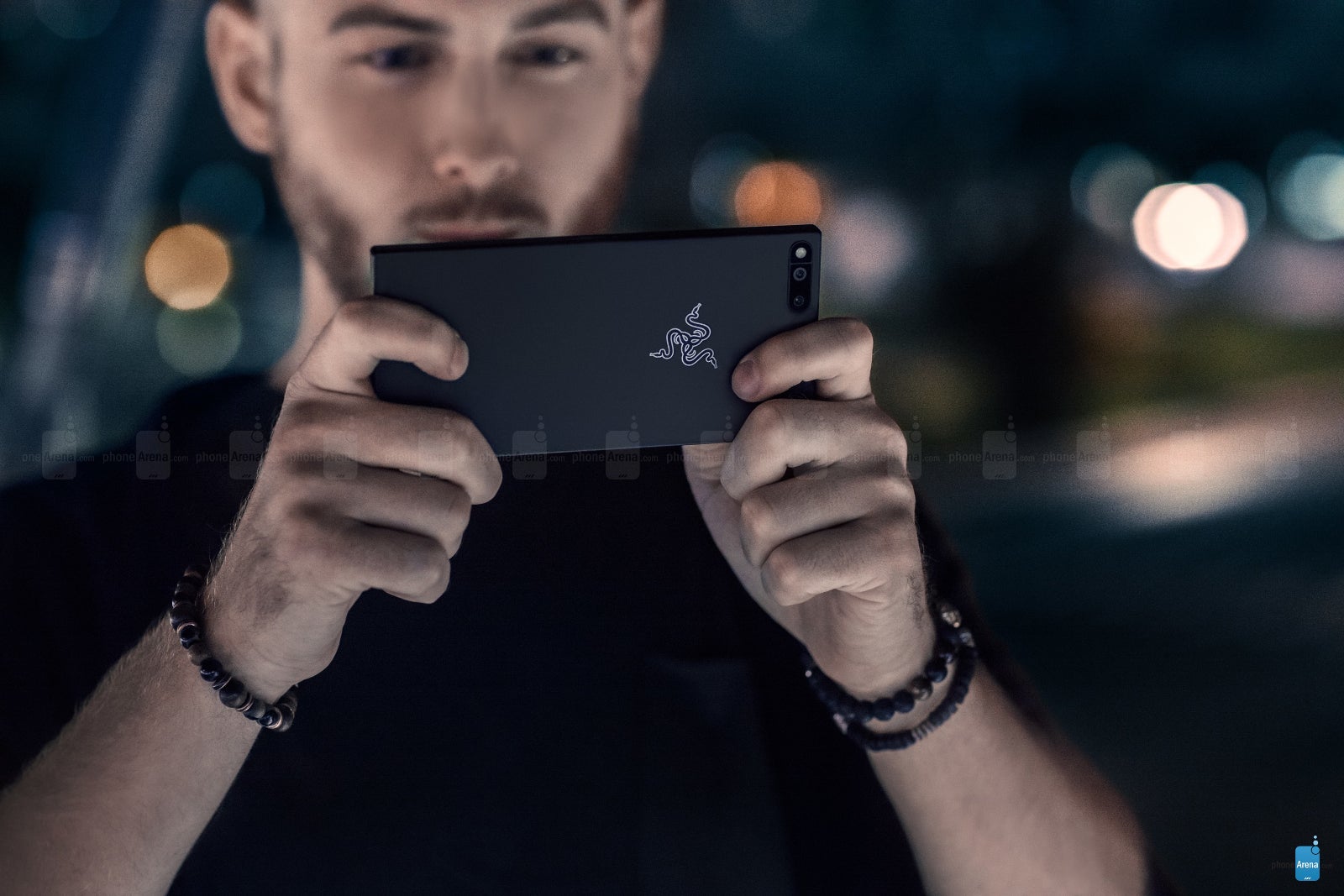 In 2017, we saw two trends rise to the top in the smartphone world — the thin bezels around an 18:9 display, and the removal of the headphone jack. The latter is generally considered as an annoyance — users are forced to either ditch their current favorite set of headphones for one that has a Lightning or USB-C connector or use an extra dongle that hooks your 3.5 mm headphone jack to the phone.
And whenever a new model comes out without a headphone jack, users ask "OK, why? Why did this particular phone need its headphone jack removed?".
Since the recently released
Razer Phone
also lacks a 3.5 mm connector and doesn't even have water-proofing, the question was lingering around that phone as well. But Razer CEO Min-Liang Tan has taken to Facebook to explain why the manufacturer made the choice that it did.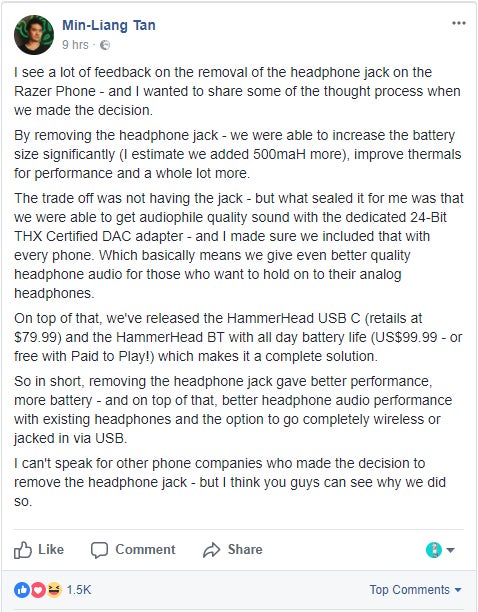 So, long story short, Mr. Tan's post seems to point out that the biggest gain from the removal of the jack is an extra 500 mAh for the battery. That's quite impressive and helps to bring the Razer Phone's juicer up to 4,000 mAh — quite the generous battery and every bit of it is needed to power that Snapdragon 835 with 8 GB of RAM and a QHD (1440 x 2560) display with a 120 Hz refresh rate.
But he also points out that since Razer was including a dongle with the phone, it actually decided to have a high-quality, 24-bit DAC built into it, so that it puts out an audiophile-pleasing sound. That's certainly something that's worth mentioning more often and it's possible that Razer wouldn't have had room for the DAC inside the phone otherwise.
What say you? Are 500 mAh extra battery and a DAC dongle enough to muffle your anger over the lack of a 3.5 mm jack? Or is it still a pain point?