Google Translate gets new design, new languages and new gestures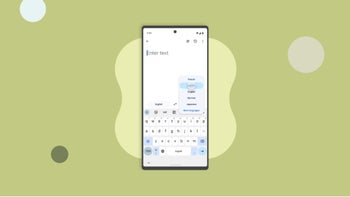 Google
announced
a bunch of new features for its services, as well as
the first Android 14 preview
, all in just a few days. Google Translate is one of the apps that got some love from the Mountain View company, so if you're using it on a regular basis, you'll notice some significant changes.
In a time when AI has become more prevalent in our day to day lives, companies are trying to power some of their products with artificial intelligence. The
most recent Google Translate update
introduces a bunch of AI-powered features that further enhance the app's functionality.
For starters, thanks to the AI-related features added, Translate will now provide users with more contextual translation options with descriptions and multiple examples in the translated language. This will work with several languages, including English, French, German, Japanese, and Spanish, but don't expect these improvements to be available for a few more weeks.
The most obvious change revealed this week is the new design that Google Translate is getting. The Translate app on Android has just received a brand-new design, while the iOS version will be getting its own fresh look in just a few weeks. The redesign Translate experience includes larger canvas, voice input, as well as Lens camera translation.
Another important part of the update is related to gestures. To make the app more accessible,
Google
has added new gestures such as the ability to select a language with fewer taps, holding the language button to pick a recently used language with a swipe, and swiping down on the home screen text area to bring up recent translations.
Finally, the update expands the number of languages by an additional 33, which are also available on-device in the Translate app. The new languages include Basque, Corsican, Hawaiian, Hmong, Kurdish, Latin, Luxembourgish, Sundanese, Yiddish and Zulu, among others.