Results from Google Podcasts app have been removed from Google Search
2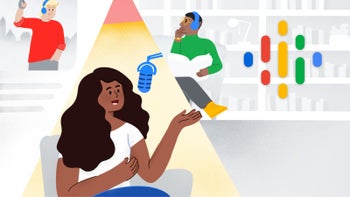 Google Podcasts is one of the lesser known, and probably least popular, podcast player apps out there. Still it is quite useful for those that prefer to stick to Google products and want to be able to listen to their podcasts from the Google Search page or from a Nest Smart Speaker. However, it appears that Google may be giving the app the old brush off by removing it from its search results.
This was first reported on by
Podnews
(via
Android Authority
) when it was discovered that the play buttons that linked to the Google Podcasts app in Search results suddenly disappeared. This is, of course, concerning when you consider that Google isn't at all shy about shutting down services, even years after they've been established and enjoyed by their users.
When asked for a statement regarding this change, Google responded to Podnews stating that this was the intended behavior and that the company is always experimenting with new ways to improve things. Furthermore, Google provided the below statement:
YouTube and Google Podcasts serve different needs. Both serve podcast listeners today and we are not changing this right now. We have nothing more to share at this time.
Though the statement said nothing about Google Podcasts going away or anything similar, this decision does concern those that use the app as it puts it in an uncertain status. The app was first released back in 2018, but has not received any new updates since 2021. To add insult to injury, according to a report by
Bloomberg
back in 2021, Google began to shift its podcast efforts to YouTube instead of the dedicated podcasts app.
Though the future of the Google Podcasts app remains unclear at this point, I prefer to remain optimistic about having a viable alternative take its place if it comes down to it being removed. Most people are now watching or listening to podcasts on YouTube anyway, so if this is the way that this service is going to go, I'm more that happy to oblige.