Google Play Store lawsuit: antitrust accuses it of monopoly; Google states it gives more openness than others
7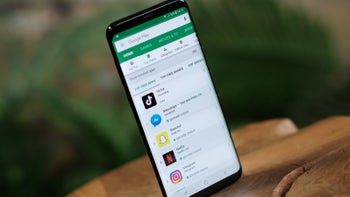 Google
and the Play Store have been accused as being anti-competitive. A coalition of 37 state attorney generals have filed a lawsuit against Google and the Play Store,
reports Android Central
. Whatever the outcome of the lawsuit will be, it will affect the mobile tech industry with setting a precedent.
Allegedly, the Play Store is anti-competitive and has an unfair hold of app distribution on Android phones
Additionally, Google is accused of discouraging the use of third-party app stores while at the same time putting its own apps ahead of the competition, pre-loading them on the best Android phones.
Letitia James, New York Attorney General, stated that this illegal practice ensures that hundreds of millions of users use only Google apps on their phones and tablets, and this makes millions of small businesses struggle to compete.
Sally Hubbard, director of enforcement strategy at the Open Markets Institute, an anti-monopoly organization, stated that, unlike Apple, Google licenses its entire operating system to third-party companies. Therefore, no phone vendor can sell their phones without Android and the Google Play Store. She says this makes them put up with whatever policies Google enforces.
She stated:
Phone makers do not have any bargaining power or option to do something else besides what the monopolist is telling them to do.
Google responds, saying it gives more openness and choice than others
In a response to the lawsuit, Google's senior director of public policy, Wilson White, stated in a blog post that the allegation that Google doesn't provide other options than Google Play isn't accurate. White gives an example with Amazon Fire tablets, which come preloaded with a competitive app store and no Google Play Store.
White also stated Google gives more "openness and choice than others", and doesn't impose the same restrictions as other mobile OSes.
However, the lawsuit notes that Google has durable monopoly power in the market and that the Play Store distributes over 90% of all Android apps in the US, while no competing Android app store gas more than 5% of the same market.
Technology analyst Carmi Levy stated that Google needs to change its approach and stop pointing fingers at others instead of explaining its own business practices. Levy also stated that whatever precedent is set in this case, will most likely affect the entire mobile market, and most likely, Apple as well.