Code found in latest Android beta update shows support for Pixel eSIM transfers
1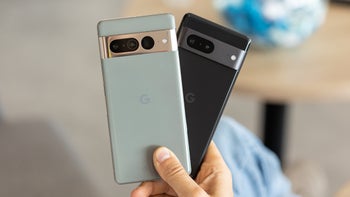 According to a tweet from Esper's
Mishaal Rahman
(via
AndroidAuthority
), the Android 13 QPR2 Beta update for compatible Pixel handsets includes information related to eSIM profile transfers. An eSIM, or embedded SIM, is a chip usually soldered to a handset's motherboard. It replaces the physical SIM card that is placed inside a SIM tray. Rahman isn't sure that the ability to transfer eSIM profiles will be allowed on non-Pixel Android models.
Besides transferring an eSIM profile from one Pixel to another, the feature could allow a SIM profile to be converted to an eSIM profile. But Rahman notes that this capability will be limited as such a conversion will be dependent on whether the carrier with the SIM profile supports the activation of eSIM profiles.
Pixel owners could transfer their SIM or eSIM profiles to the eSIM on a new Pixel

Being able to transfer a SIM profile to an eSIM profile, or transferring an eSIM profile from one phone to another should come in handy immediately after the purchase of a new phone. If Google does limit this feature to its Pixel handsets, someone upgrading from a compatible Pixel model to, say, the Pixel 8, will be able to move over his eSIM and maybe even his physical SIM to the eSIM on the new phone.
I don't think transferring eSIM profiles between devices is defined in the eSIM spec, so I don't know which devices will support this. I'm guessing you'll be able to at least transfer eSIM profiles between Pixels.

— Mishaal Rahman (@MishaalRahman) January 9, 2023
The information included with a SIM or eSIM profile includes a phone's unique IMSI number and an authentication key that allows the phone's owner to use that device on a particular cellular network. But we should point out that just because
Google
included some info about this feature with the Android 13 QPR2 Beta 2 update, it doesn't necessarily mean that the eSIM to eSIM profile transfers or SIM to eSIM profile transfers are a sure thing. Google could just let this die off without inclusion in a public Android 13 build.
How to join the Android 13 QPR2 Beta program

If you're dying to join the Android 13 QPR2 beta program,
tap on this link
or go to www.google.com/android/beta. Tap on the button that says "View your eligible devices." Under a photo of your Pixel model will be a button that says Opt-in. Tap it and follow the directions. After a few minutes, go to
Settings
>
System
>
System update
and install the beta. Keep in mind that beta software might be unstable although the QPR betas are mild in that regard.
Now here is the part you need to remember. Once you join the beta program and install the software, you must wait for the public version of the update to be installed on your phone before you exit the beta program. Otherwise, you'll be forced to wipe your device for a premature exit from the beta program. The public version of Android 13 QPR 2 should be released on March 6th, the first Monday of that month. Again, once you've installed that version of the update, you have about a week to leave the beta program without wiping your phone.
Some of the other features found on the Android 13 QPR2 Beta 2 update include the latest Unicode 15 emojis. The new set includes a shaking face, a pea pod, ginger, a folding hand fan, a hair pick, maracas, the pushing hand emoji, a plain pink heart and various animals including a donkey, a moose, a goose, and a jellyfish. According to Rahman, Android now shows supports for the addition of a Shortcuts page at
Settings
>
Display
>
Lock screen
that will allow users to customize shortcuts on the lock screen.