Google Pixel 6 and Pixel 6 Pro: price, deals, and where to buy (updated August)
45
We may earn a commission if you make a purchase from the links on this page.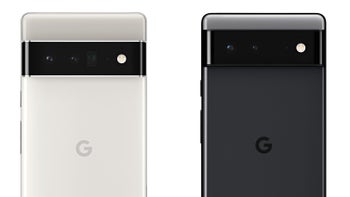 The Pixel 6 and Pixel 6 Pro are
Google
's newest phones that were expected by many because of their major redesign and plenty of improvements over their predecessors. For example, the Pixel 6 series features the company's first in-house processor, the Google Tensor Chip, a new and bold design, high refresh rate screens, and better battery and camera performance. But what about getting the best deal on a Pixel 6? Here's everything you need to know before buying.


Google Pixel 6 and Pixel 6 Pro price
The Google Pixel 6 costs $599 for its base version and tops at $699 for its 256GB one. The Pixel 6 Pro starts at $899 and can go up to $1,099 for its 512GB of storage version. If you want to learn more about these devices, check out our
Google Pixel 6 review
and
Google Pixel 6 Pro review
articles.
| Storage | Google Pixel 6 | Google Pixel 6 Pro |
| --- | --- | --- |
| 128GB | $599 | $899 |
| 256GB | $699 | $999 |
| 512GB | - | $1,099 |
Best Google Pixel 6 and Pixel 6 Pro deals
Google Store
You can get up to $660 worth of discounts on the Pixel 6 and 6 Pro at the Google Store if you trade-in an eligible device. Note that some versions of the phones are currently out of stock, but you can get on a waiting list and be notified when those are available.
Amazon
The new Pixel phones are sold at Amazon too. Note that the Pixel 6 is currently unavailable to order.
Best Buy
Best Buy is also offering the Pixel 6 and Pixel 6 Pro. Currently all variants are available. You can save $50 on the Pixel 6 if you activate a Verizon, AT&T, or T-Mobile plan when purchasing.
AT&T
AT&T is offering the Pixel 6 at a 27% discount without trade-in. The Pixel 6 Pro on the other hand could be purchased with up to $800 discount with an eligible trade-in. Both offers require a new unlimited plan.
Verizon
As for Verizon, the carrier is offering the Pixel 6 for free. The deal requires a trade-in of an eligible device and a new plan. You can get the Pixel 6 Pro from Verizon with a $800 discount with an eligible trade-in and a new plan as well.
Which Google Pixel 6 to buy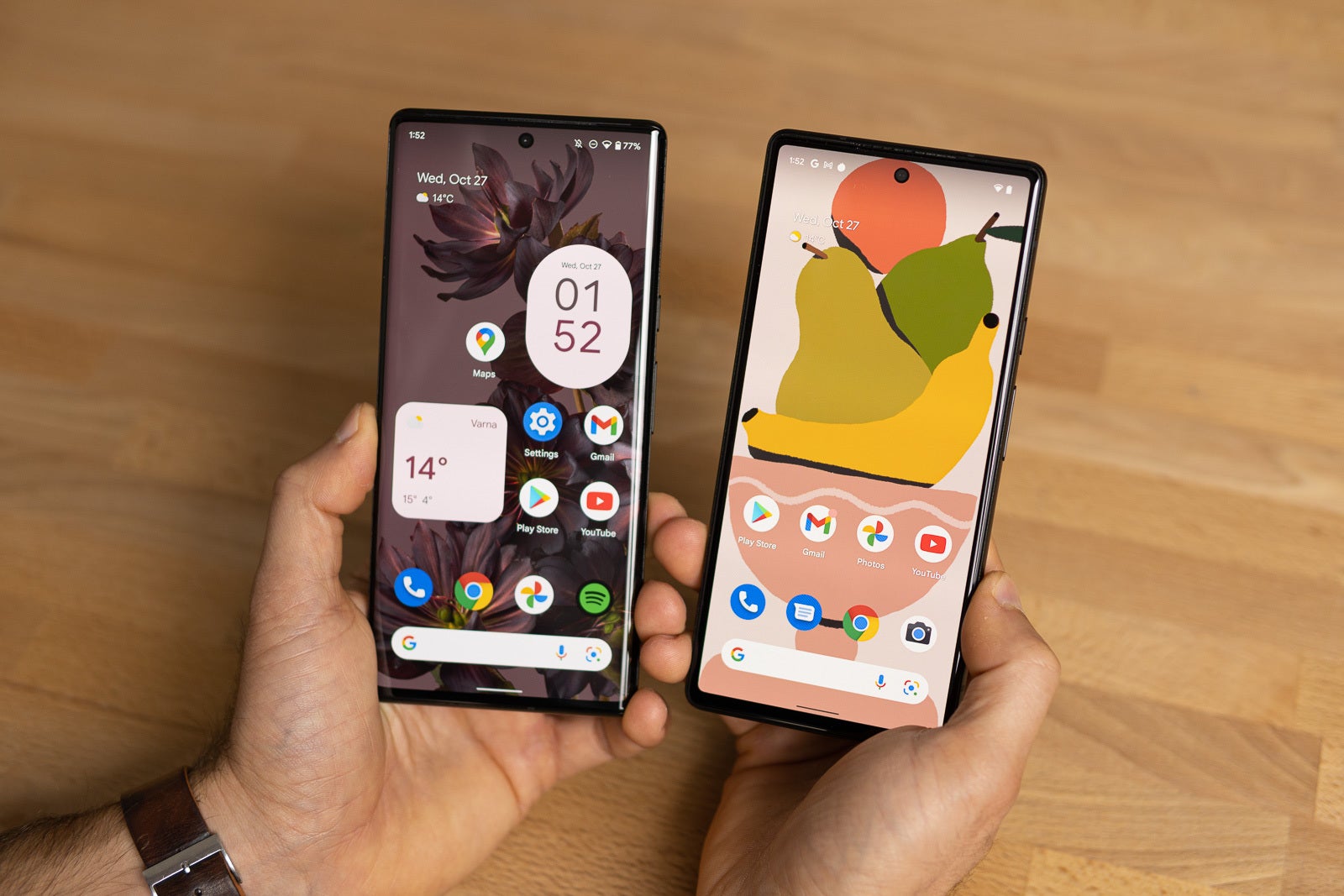 Both with Android 12, both with the Google Tensor chip, but which one is for you?
That's a fair question many of you might be asking themselves. The Google Pixel 6 is cheaper, smaller, and has great specs. But the Pixel 6 Pro is more cutting edge, and also more pricey. The non-Pro Pixel is probably more for people that won't mind its lack of a telephoto camera and not as great specs. It is also better for those who don't like extremely big phones.
If this is the case for you too, then you are probably wondering which storage variant to choose. Like we mentioned earlier, the Pixel 6 comes in two storage options: 128GB and 256GB. The base storage option should be more than adequate for most people's needs, but if you doubt it will be enough for you, go for the 256GB one.
If your choice is the Pixel 6 Pro, you are presented with three storage options: 128GB, 256GB, and 512GB. All of these options are good, though if you plan to store lots of videos and photos on your phone we recommend you don't go for the base one.
Are Pixel 6 deals worth it
Most of the times Pixel 6 deals don't require a trade-in or a carrier plan. This definitely makes them worth waiting for. Still, even if you get the devices from a carrier store, you won't be disappointed with the discounts you receive. Whatever the deal, Pixel phones tend to hold their value well on the second hand market, so if there's a deal you should probably go for it.
Can you get the Pixel 6 and Pixel 6 Pro unlocked
The simple answer to this question is yes, yes you can. Every big store is offering unlocked versions of the Google phones, including Amazon and Best Buy. You can also get an unlocked Pixel at Google's online store.