Google News app on tablets to get a Material You redesign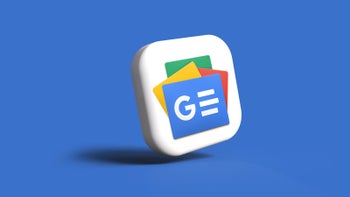 Material You has been the de facto design language for Android since
its unveiling back in 2021
. Since then, Google has been hard at work updating all their apps to fit the new design, including those used in tablets, but there was one app that was partly overlooked, Google News.
Back in May, with Google News version 3.53, the Material You design philosophy began to be implementing by making the bottom navigation bar taller, giving it a slight hue, and adding a pill-shaped indicator for whatever tab you're now viewing. At the time, this revamp was still in the early stages, as the Material You features did not yet adhere to the Android theme colors.
However, now with version 5.71, the story begins to change. This version brings that same redesign of the Google News app in tablet view. As before, a navigation rail with Material Design 3 (MD3) components was added, even if only available in landscape orientation.
In this redesign, the page content is now separated from the header and navigation rail by staying enclosed in its own section with rounded corners on top. The shape of the search bar was also modified slightly, but the navigation rail is visible on tablets and phones if used in landscape orientation.
The navigation rail seems to be a common theme for Google when it comes to implementing Material You. It has already used a similar design in Google TV and Google Drive, and if the trend continues it is sure to make its way into other Google apps as well.
I happen to like the navigation rail, as I believe it makes the design cleaner and less cluttered. The ability to expand it to view more content per category highlights its flexibility and adaptability to any app it may get implemented on.

Recommended Stories