Internal Google company docs reveal an upcoming Fuchsia native device
3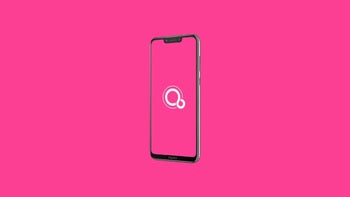 Google may be getting ready to release a new product that comes with the Fuchsia Operating System already pre-installed. Plans were shown in a now-deleted internal company document which hinted that the first device that runs on Fuchsia could be released as soon as this year.
Cast OS, which was formerly used by Google, has been replaced with Google's in-house developed Fuchsia operating system on both the original Nest Hub and the Nest Hub Max throughout the past few years. However, even though there are still quite a few other Google devices that have not been updated to Fuchsia yet, the next logical step is expected to be a new Google device that can run Fuchsia out of the box by itself.
A new document providing an explanation of a planned project was presented by the Fuchsia developers a week ago, and
9to5Google
was able to view it before it was eventually made private. The document indicated that support for developing in JavaScript is going to be added to Fuchsia, which would make it much simpler to manage and control the features of a device.
This early work is specifically being done to support the "factories" where these devices are being produced and tested. Here are some snippets of what was found in the text:
Eventually, Fuchsia will be used as the operating system on devices when they are manufactured in factories
Having a generally working solution ready by 1H2023 so the solution is available for Fuchsia's first factory build.
Based on the above, it would appear that Fuchsia's JavaScript support needs to be finished in the first half of 2023 in order to meet a deadline, as a device powered by Fuchsia is going to be created in the very near future. That said, the question remains which device will that be? In the past few months, there have been rumors and indications in source code that it may be a speaker-equipped device.
If that is the case, it wouldn't be crazy to speculate that this device could potentially be the upcoming Pixel Tablet and its dock, which was teased and announced at Google I/O. Although not meant to be noticed by users at all, the upgrade from Cast OS to Fuchsia remains to be a mystery as there are no noticeable front-facing features to speak of. However, it is newer code, open source, and not Linux based, for whatever that's worth.
Recommended Stories