Google Assistant rolls out a massive list of small new holiday-themed features
3
Google is pretty much
widening the intelligence gap
between its
increasingly versatile virtual assistant
and rivals from Apple, Amazon, and Microsoft
every month or so
, with
the latest batch of updates and feature enhancements
specifically aimed at helping you "survive the busy holiday season."

Although relatively minor when considered individually, these new Google Assistant skills certainly add up to ensure each and every user gets a little something to have fun with or improve the convenience of supported smart speakers and smart displays.
The whole family can now enjoy karaoke night at home with synchronized lyrics available for select Google Play Music songs on devices like the affordable
Home Hub
. Meanwhile, if you want to "encourage polite manners" at the Christmas dinner table for both children and adults, you can say "please" or "thank you" when using your personal digital assistant, and you'll "often be rewarded with delightful responses."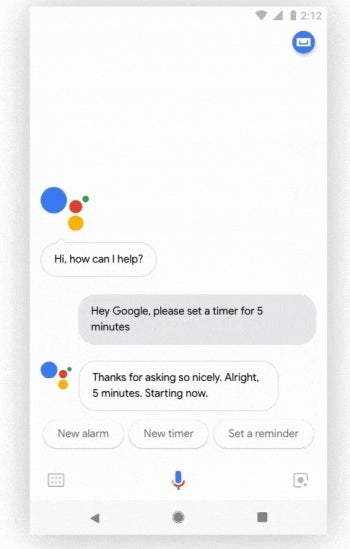 For instance, you can ask Google Assistant nicely to set a timer with the "Pretty Please" functionality, and you will be thanked for your politeness before the task is actually completed.

Other children-focused additions to the Google Assistant skill set include a "direct line to the North Pole" for an interactive little Christmas-themed game and, most notably, Google Home sound effects and music for an extra-magical storytelling experience.

Google Assistant can read along with select Disney books, as well as give parents a little breather by taking control of storytime. Not only is your smart speaker capable of reading all the classics now, also supporting new holiday content from Nickelodeon.

For owners of both a Google Assistant-powered smart display and Nest Hello video doorbell, the search giant is rolling out a two-way talkback feature allowing you to "answer the door from wherever you are."

Broadcast Replies, easier Google Photos sharing, and Touch Alarms in Quick Settings are other small additions to the impressive capabilities of smart displays like the Google Home Hub.

Last but certainly not least, Google Assistant can now "capture your thoughts and manage multiple lists in one central place." That means you can create, say, a gift list, then forget about it until you remember to add extra items, when you can just bring the list back and easily update it using nothing but voice commands.